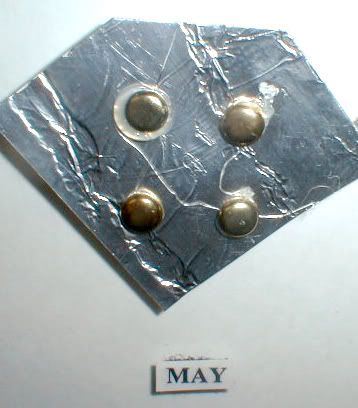 Photo from http://www.tsbvi.edu/
I can't believe May is over! Where did it go??? Who said it could be June already?
Not that I mind that it's June, of course. That just means I'm closer to my vacation, closer to meeting
Holly
, and closer to running my next half-marathon. I just feel like summer is sneaking up on me. Maybe it's because this winter felt SO LONG and now I want the nice weather to drag on forever.
So, what did I accomplish in May?
I admit I found myself at sort of a loss without a training plan to follow for the first few weeks. But then it was time to tackle the plan Holly laid out for us. I've done really well so far. Only missed one mile due to a user error (I swear it said 4 miles when it really said 5. Oops!). I even did my first track workout and discovered that I might not hate speedwork as much as I thought. Apparently I just hate the Runners' World SmartCoach prescribed speedwork.
I ran my second race of the year and while I didn't do as well as I'd hoped, I can't blame that entirely on my own performance.
I got my husband to come out running with me a few times. The bug hasn't bitten him yet, but we'll see. I won't push it. That would just be annoying.
Overall, I ran a total of 65.56 miles for the month of May. What a nice symmetric number, huh?
I'm looking forward to June, even if I am a little worried about some heel pain that appeared this morning. Hopefully I can massage and stretch it away and I'll be right back on track. I have my first 5K race of the year in less than two weeks!
I hope everyone else had a good May! Have any exciting plans for June?