My first 5K race was the 22nd Annual Women's Fitness 5K Run. It's held at a local park and we run two laps around/through it. All the proceeds from this event benefit
Crisis Nursey
and the
Center for Women in Transition
. This year each organization ended up with just over $1000 dollars.
As for the actual race, the course looks like



We did our warm-ups just before 9AM. It was a little bit of basic aerobics followed by some stretching. It actually reminded me how much I miss my step-aerobics class.

Then we lined up at the start. I made sure to get in the back so that I didn't get run over by the faster runners. My parents, Jason, and two friends came out to cheer me on.

This is me (in the pink) finishing the first lap.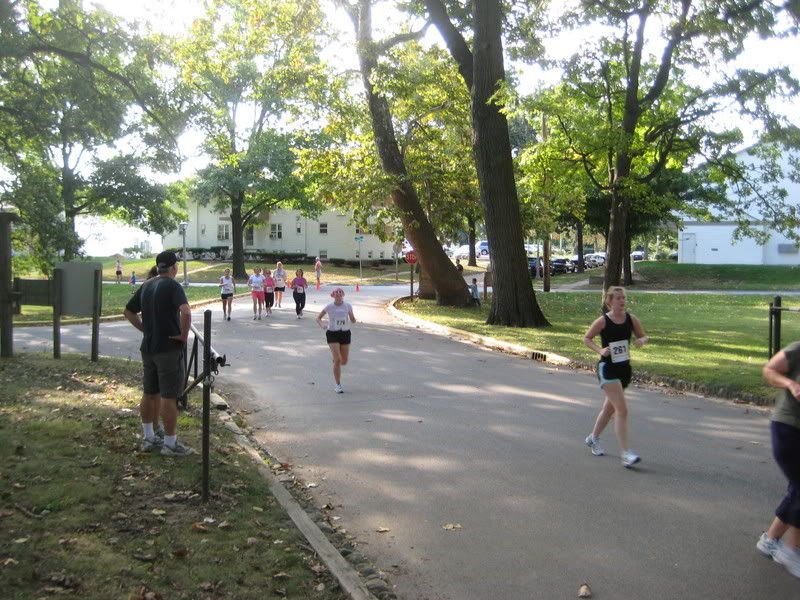 My time on the first lap was around 17:00. That's about what I was expecting. I couldn't find anyone really to run with, but that ended up being fine with me. Running in a group is fun, but running alone allows me to get more into "the zone."

As I neared the finish line, I realized that I had a lot more speed left in me. I pretty much sprinted the last half-mile.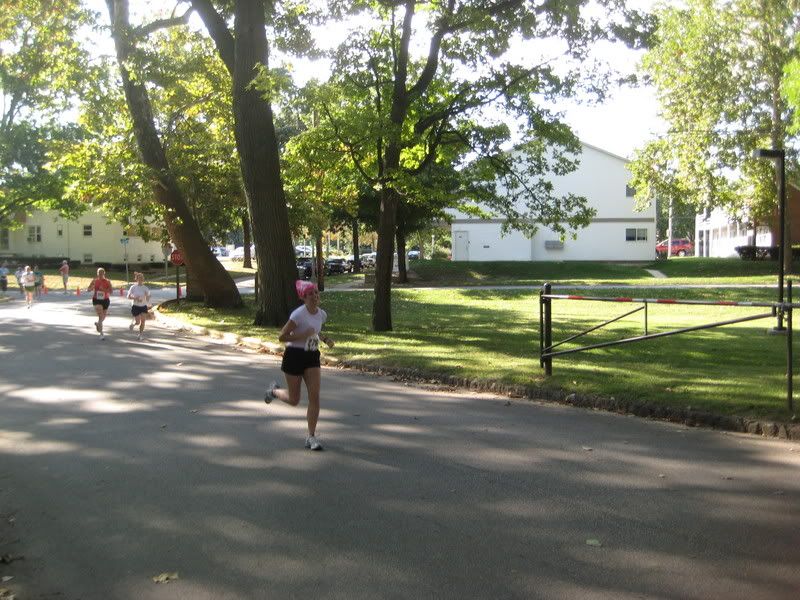 My final time? 33:23.8. I finished 91st out of 132 runners total and 28th out of 39 in my age group. Not spectacular, but I'd say it's pretty good for not being able to run 3.2 miles outdoors at the beginning of the summer. I'm sure I'll just get faster over time. I'll probably never win any awards, but that's not really my goal.

But everyone who finished the race got a free key chain compliments of Skirt Sports. It says "Skirt Power!" on the back of it.




Overall, I had a fun time. I can't wait to do another one!