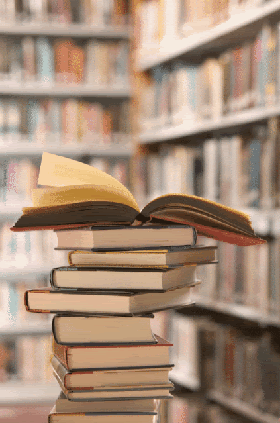 Well, that was a weird run. Weird-good, though. Not weird-bad.
Last night's schedule called for an easy 3 miles. Not a problem. There were some books I wanted to pick up at the library so I adjusted my route so that I would end at the library, pick up my books, and then have a nice long cool-down walk from the library back home.
I refused to look at my Garmin during my first mile. I was just puttering along at what felt like a nice, slow speed. I wasn't huffing and puffing. I wasn't thinking about how many miles I had left. My calves were kind of tight but other than noticing that I wasn't thinking about running at all.
Let me say that again: I wasn't thinking about running.
Normally when I'm out there running I can actually tell that I'm running. I'm actively thinking about it. But for some reason last night I was just in a zone. My legs felt totally disconnected from my body and I almost felt as though I was floating along. And when I did look at my watch when it beeped at the end of mile one, I was shocked to realize I'd just done it in 9 minutes and 45 seconds. And each mile just got a little bit faster without me even realizing it or even feeling as though I was going faster at all. Check it out:

I have no idea what made last night so easy. The fact that I knew it was a short run so there was no trepidation about whether or not I could do it? That I had no time constraints? That I had a slightly new route planned? That I had an exciting goal at the end of my run (yes, picking up books at the library is exciting)? Who knows. All I know is that it was AWESOME. And that I want it to happen again.
Also, I love that I combined my running with "running" actual errands. I even ended up seeing Jason and Trinka Deu at the dog park on my walk home so I stopped to hang with them and watch Trinka Deu play with the other dogs for a bit. Maybe all my runs should end at the library!
Finally, here's an example of just what a Type A runner I am. I have a GPS-enabled watch (my Garmin). It could easily tell me when I've done 3 miles. But because I wanted to end exactly at the library, I used Gmap Pedometer to map out a 3 mile route starting near my house and ending at the library first. I'm such a nerd.
Speaking of nerdy-ness, here are the stats from the run:
Activity
Route:
--
Elev. Avg:
624 ft
Location:
Forest Park, IL
Elev. Gain:
+3 ft
Date:
06/10/09
Up/Downhill:
[+42/-39]
Time:
06:35 PM
Difficulty:
1.9 / 5.0
Weather:
Mostly Cloudy
63 F temp; 60% humidity
63 F heat index; winds NE 13
Performance
Distance:
3.07 miles


Time:
0:29:35
Speed:
6.2 mph
Pace:
9' 38 /mi
Calories:
334
Map
Elevation (ft)
Pace (min/mile)
Splits
Mile
Pace (min/mile)
Speed (mph)
Elevation
Gain
actual
+/- avg
actual
+/- avg
1
9' 36
-0' 02
6.2
+0.0
+4 ft
2
9' 34
-0' 04
6.3
+0.0
0 ft
3
9' 34
-0' 04
6.3
+0.0
0 ft
end
10' 38

+1' 00

5.6

-0.6

0 ft
Versus average of 9' 38 min/mile