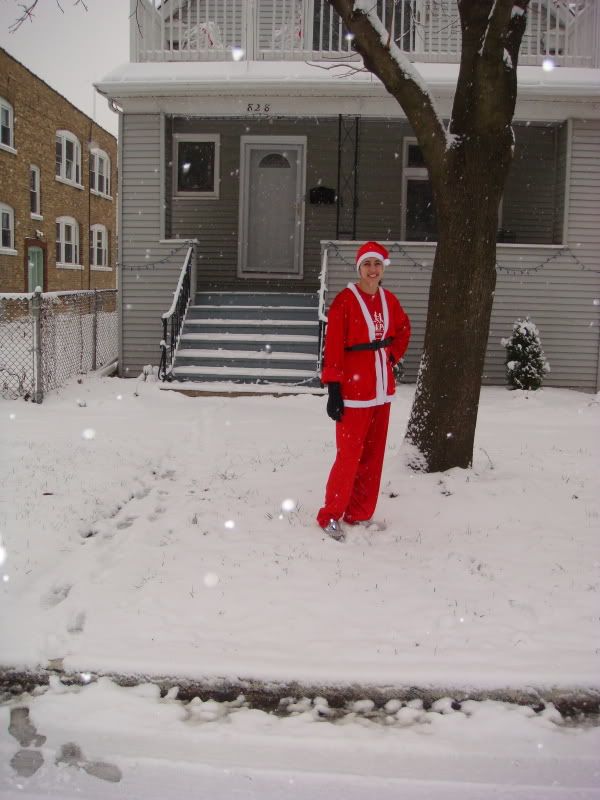 This past weekend was all about getting ready for the Christmas holiday. And what better way to get ready than to run a 5K dressed like Santa?
Kim
, Jen, and I ran the Rotary Santa 5K in Arlington Heights. And, trust me, I wasn't the only one who showed up in a Santa suit.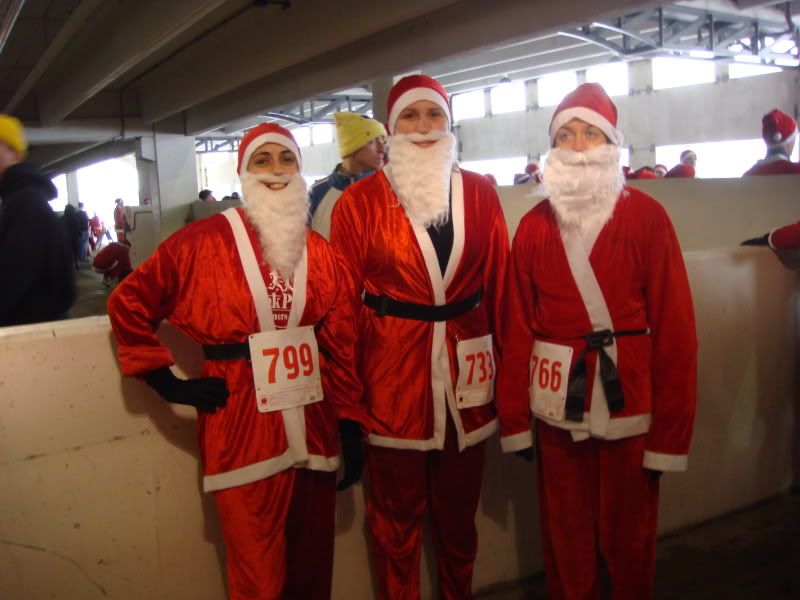 I'm #799

This race was so much fun! I wasn't running for time or to get a new PR. I ran for the pure enjoyment of running a themed race (and my first race in costume) with friends. And enjoying the first snowfall of the year. Yes, it snowed the entire run.
The first mile was slow as everyone tried to find their footing and dodge the walkers, the gawkers and some very confused drivers. But after that we settled into a nice pace that actually felt pretty easy considering I was horribly overdressed. In the end we averaged a 9:23 pace for a final time of 29:05.
Mile 1 - 9:55
Mile 2 - 9:18
Mile 3 - 9:15
Mile .1 - 8:30 pace
I remember how hard I had to work during my second-ever 5K to get my time below 30 minutes. I love looking at how far I've come. Now I can do a 29 minute 5K without even thinking about it.
My mom was also there to spectate. She couldn't get over how picturesque the day was or how hilarious all the Santas were.
I love when she comes out to watch me race. I love sharing that part of my life with her. She always seems to enjoy it, too. Of course, how could you not enjoy 1000 running and walking Santas?
But that's not the only reason she was visiting. Nope, she was helping me get my house ready to host our family Christmas. Which means, putting up the tree!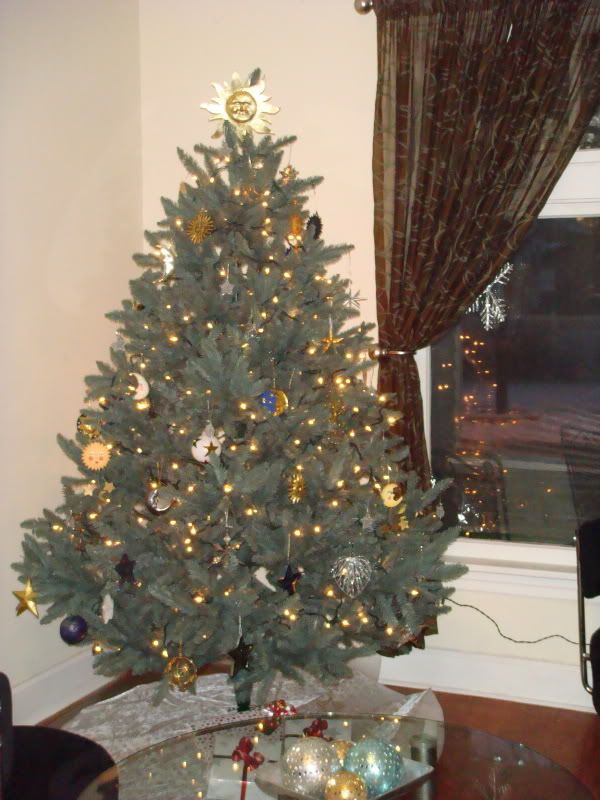 So, a weekend filled with Santas and snow and decorating. Christmas is almost here!