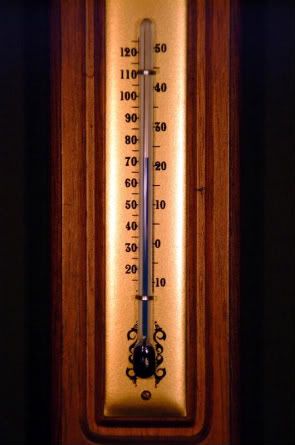 Photo courtesy of Freefoto.com
We've reached the stage of the year when the weather taunts me. Sunny and 50
o
one day followed by rainy and 40
o
the next. The temperatures rarely stay warm enough long enough for the world around me to dry out so everything is constantly damp. Damp makes even 40 degree weather feel too cold.
I'm slowly discovering that I have a an interesting range of temperatures at which I like to run. Below freezing? I can handle it. Above 50? Perfect. Between 32 and 50? Ugh.
Last night when I got home from work it was allegedly 38
o
. And it was still a bit sunny. And yet, with the breeze, it felt like the Arctic. I had zero desire to bundle up in my cold weather gear and run outside. So, I did my two miles on the treadmill. How did I do that all winter? Last night I watched an episode of Jeopardy (which is almost the perfect length if I don't fast-forward through the commercials) and still struggled to stay motivated. Perhaps the only good thing about the treadmill is that it makes me stick to my training-plan-prescribed pace. Last night I did my two miles at 5.6 MPH.
The race is a little over 10 days away. Let's all keep our fingers crossed that Central Illinois gets a mild heatwave on race day, okay?