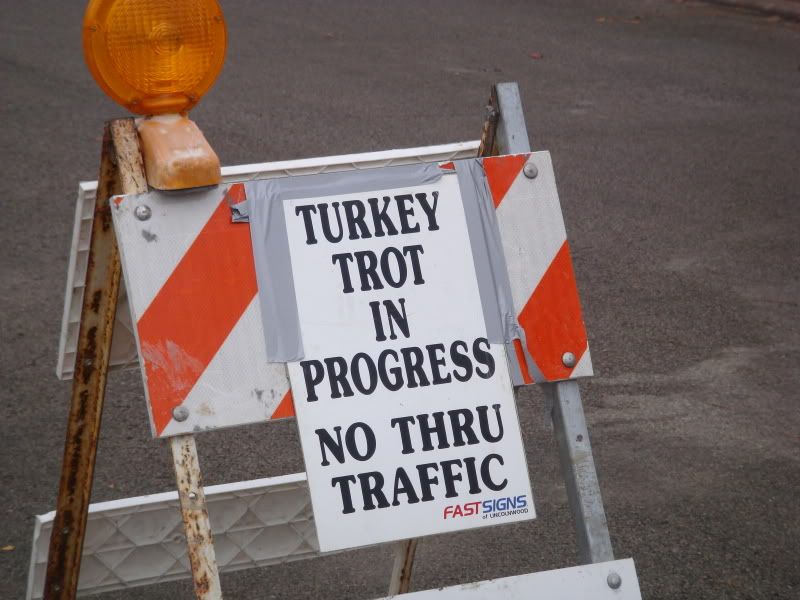 And in my husband's words, Turkey Trot = Turkey Hat. And there were plenty of turkey hats out Sunday morning.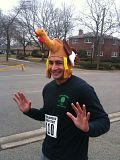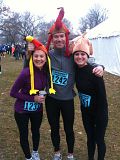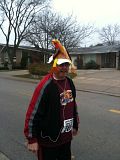 Click to see larger

I, sadly, do not have a turkey hat. Standing around waiting for the race to start I almost wished I did. A hat (or gloves!) would have been nice. It was chilly!
I met four of the guys from my work running group at the race but, as always, they are much faster than me so we all ran our own race. We meet before to joke around and rib each other and then after the race we all go out to breakfast. Works out well.
Jason also came out to the race since this course is perfect for spectators.
Last year
I ran this race and Jason got lots of good photos. This year was no different photo-wise.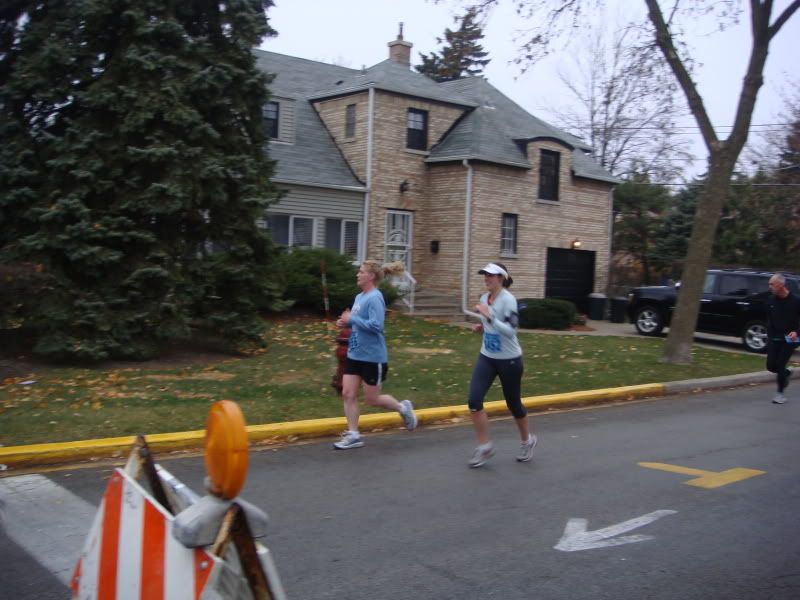 What was different this year? Well, like last year I didn't go into this race expecting to break any records. But, I admit, once I was standing at the start I thought that maybe I could give it the old college try. I mean, all that marathon and speed training had to do something even if I have been slacking, right?
So, even though I'd gone roller skating for the first time in years and stuffed myself full of Chinese food the night before and woke up feeling exhausted and nauseous I went out at an 8:30 pace.
Last year I went out around the same pace but couldn't hold it as well. This year I slowed down but told myself I was going to keep my mile times under 9 minutes if it killed me. My 10K was from the Lincolnwood Turkey Trot Version 2009 so I knew Version 2010 could be a good one, too.
It was tough. During mile 2 I wished I was doing the 5K. Around mile 4 I passed Jason and said, "Feels tough today." Of course, ever the perfect spectator, he told me I was looking good and to keep it up. Since I'm good at following directions, I complied.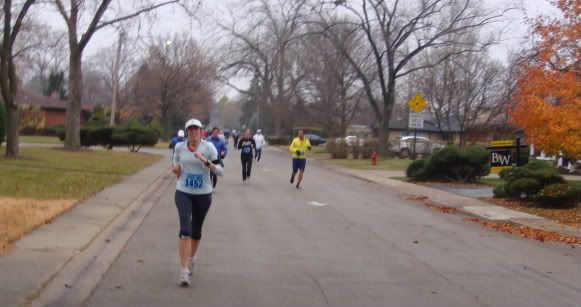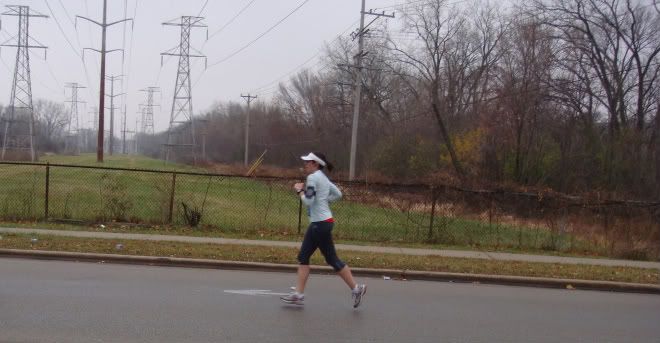 Throughout the entire race I alternated between figuring out how many miles I had left and telling myself just to focus on the mile I was currently doing. I admit I had my headphones turned up pretty loud so when I hit 6.1 miles and passed Jason I have no idea what he yelled at me. At this point I was pretty sure my average pace was faster than last year which would mean a new 10K PR. I pushed it as hard as I could toward the finish.
This is me totally trying not to puke
I crossed the line and stopped my Garmin as my stomach heaved. Thankfully I managed to keep my bagel with peanut butter where it belonged and I was fine a few seconds later. I guess an entire plate of sesame chicken is not what you want to eat the night before a race?
I found Jason and the rest of the guys from work and struggled to get my Garmin to tell me my final time. Turns out my Garmin time and my official time? Exactly the same.
54:08
. Another PR!
Lincolnwood Turkey Trot 10K, I think I love you.
It's actually a 41 second PR and good for 22nd out of 89 in my age group and 193rd out of 483 overall.
My splits weren't even all that uneven. Check it out:
Mile 1 - 8:32
Mile 2 - 8:29
Mile 3 - 8:40
Mile 4 - 8:42
Mile 5 - 8:47
Mile 6 - 8:49
Mile .2 - 8:26 pace
Not perfect (I'd prefer to hold 8:30 the whole time) but I'll still take it!
Now, if the shirt wasn't so ugly I'd wear it with pride.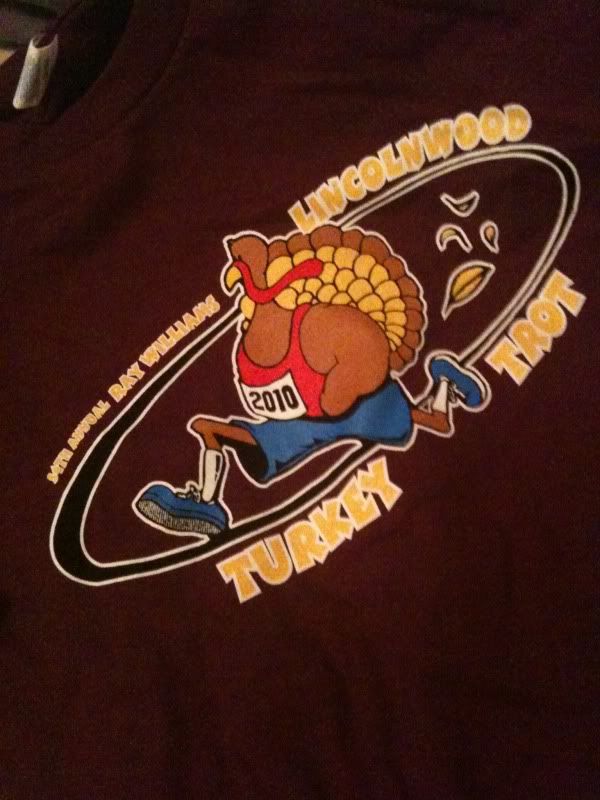 P.S. My right knee was fine during the race (with my knee strap on) but it was sore and stiff afterward. Some icing and some Advil when we got home took the edge off but it's still a little cranky with me.