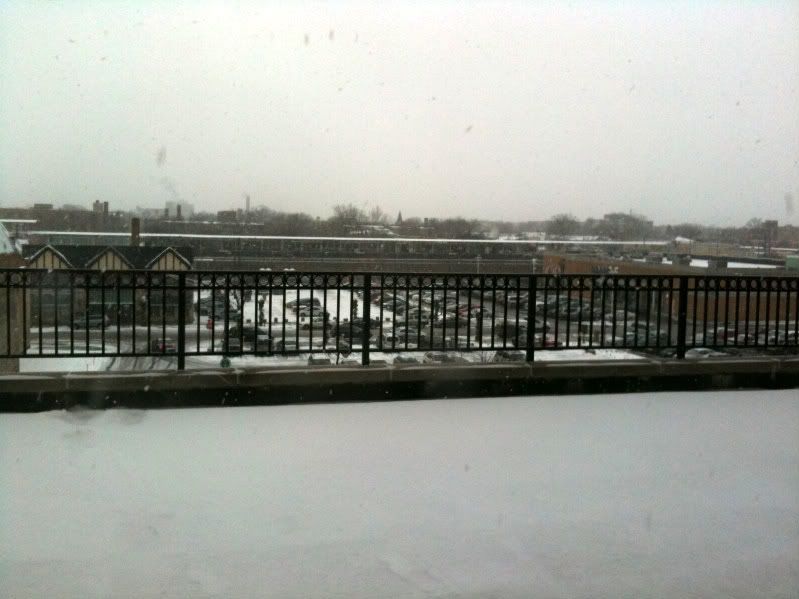 That was the view from my gym where I did a 3 mile treadmill run on Saturday. Why the treadmill? Look at that snow! It was coming down fast all day. Enough so that by the time you plowed a road or shoveled a sidewalk no one would know you'd done anything ten minutes later. Also, I wanted to get in some strength training in addition to a run.
I did my 3 miles on the treadmill in just over 29 minutes. The first mile was the worst. The second mile I ramped up the speed every quarter mile or so and then slowed back down for the last mile. Sort of like a tempo run, I guess.
I'm pretty happy I managed to get in a whole three miles on the treadmill. My last few treadmill attempts had not been pretty. However, this upcoming week brings a new challenge. Why? Well, you see, our cruise ship leaves today! Last time we took a cruise I ran once on the outdoor jogging track just to say that I'd done it. This time? I'm bringing the Garmin. I want to see what it does on a ship at sea.
Plus, the weather is bound to be better than that snowy scene up above :-)
See you in a week!