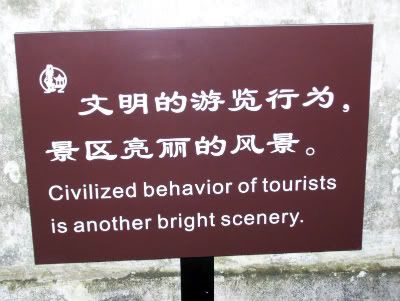 Photo from http://grahamwoodring.com/
In the interest of being more than just a pair of running shoes and some stats, I've decided to make Fridays be non-running (or exercise of any kind) post days so that those of you who found me via another blog or just randomly can learn more about me as a person.
Last Sunday my house was actually clean and the sun was out so I decided to film a little house tour a la Caitlin at
Healthy Tipping Point
.
But first, a little background. My husband and I relocated to the Chicago area last summer. Prior to that we lived in a university town in central Illinois and owned our house. We had two dogs, two cars, a three bedroom ranch house with a large fenced in yard and a two car garage. I couldn't give all that up and move to an apartment or condo in the city. A plan was hatched to move into my brother's house in a suburb and pay rent, thus freeing him and his family up to move closer to their jobs.
Alas, that plan fell through and Jason and I were sort of scrambling for a place to live. We looked at many places but none were quite right. We almost signed the lease on a coach house that, while nice, was not ideal. And then my mom came to the rescue. She called the Chamber of Commerce for the same area as the coach house and asked for a realtor recommendation. She then contacted the realtor and told her our situation. The realtor found one rental house and we made an appointment to see it. When we arrived, after a 2.5 hour drive, the realtor informed us that just that day another house had been listed for rent that seemed to fit all our criteria. Which was good because the first house we looked at was a dump.
Saddened, we drove to the next house. We pulled up on a quiet, tree-line street across from a church and a school playground. The house had a building permit on the window and when we walked in it smelled of drywall and paint and new carpeting. The wood floors were shiny and the first thing I saw was a small room off the living room with French doors. A den? A library? Whichever, I loved it.
The kitchen was newly renovated with ceramic tile and granite and stainless steel appliances. The carpet on the second floor had just been laid that week. Central air conditioners were being installed the following week. It seemed too good to be true.
It wasn't. Turned out the the owner had bought it as a two-flat apartment building, gutted it, and turned it back into a single family home. His original plan was to flip it and sell it but then the housing market crashed. Lucky for us, huh? After some snafus with getting an occupancy permit (long story that got resolved in our favor but required Jason to live like a squatter in an apartment for a week) we live there now and have for almost a year. As renters, not owners, though. And, of course, there are some issues that come with any old house. Lack of insulation, some cracks in walls and tile, etc. But the location is fabulous and the house has everything we wanted.
So, without further ado, welcome to our home!