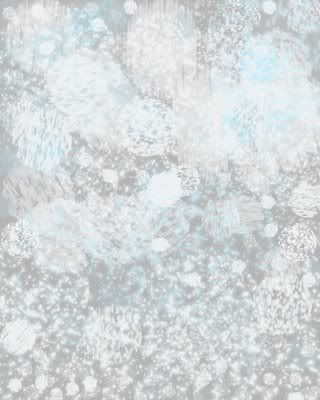 Photo from here
This time last year I would have been on the treadmill in the afternoon. This year I was outside at 8:15 AM. I didn't want to go at first, but telling myself I could run slow and that it was only seven miles helped push me out the door.
Yes, the sidewalks were covered in a dusting of snow and some ice. Yes, it was below freezing. Yes, it was windy. Yes, I got snow in my eyes occasionally. But it felt good to be outside breathing in fresh air and doing a nice, slow, long run.
The Snowmageddon that hit the East Coast bypassed Chicago leaving my area with just a small amount of snow. I didn't even have to wear my YakTrax although I did almost slip once at the bottom of the freeway overpass. And of course it's a semi-busy intersection so if I'd gone down on my ass it would have been in full view of a bunch of cars. Thankfully I stayed upright.
Today's goal consisted of 7 miles at a 10:43 pace. Nice and easy. And since I was alone I made sure it was nice and easy. I jogged along slowly making sure not to slip on the sidewalks and veering into the cleared off streets when I could. The wind picked up a few times flinging snow off the roofs of buildings and making it look and feel as though it was actually snowing.
I decided to run my usual six mile route and tack on a loop around my neighborhood at the end for the full seven. What I didn't realize is that at the 3 mile mark I would run into what appeared to be a Boy Scout winter jamboree!
I waved to the guy parking cars, envied the boys standing around the trash barrel fire, did my loop through the parking lot and headed back the way I came.
Other fun sights? The dog at the dog park rolling around in the snow that reminded me of one of our previous dogs. The other dog at the dark park barking angrily at a soccer ball while rolling it around with his nose. The group of runners who told me "Good morning!" The old man whose run the barbershop on the corner for 50 years waving at me as I went by. I think it's when I'm out running that I realize how much I love this little town just outside the big city.
In terms of the run itself, my first mile was sloooow. My second mile was slightly speedier. Mile 3 was the fastest (had to show off for those Boy Scouts!) and miles 4 through 7 got slightly slower. Overall, I completed 7 miles with an average pace of 10:34. Just 9 seconds faster than the plan prescribed. Maybe I'm getting the hang of this pace thing after all.
Also, because I'm trying to keep track of what I eat before long runs and how it worked, I'll just tell you that I had a slice of country wheat bread with chunky peanut butter and a glass of water about 40 minutes before I left. I wouldn't say it was the perfect combination. Parts of this run still felt hard, but that may be due to the fact that I was actually tired as opposed to what I ate.
******************************
Activity
Route:
--
Elev. Avg:
626 ft
Location:
Forest Park, IL
Elev. Gain:
+0 ft
Date:
02/06/10
Up/Downhill:
[+108/-108]
Time:
08:15 AM
Difficulty:
3.1 / 5.0
Weather:
Mostly Cloudy
26 F temp; 71% humidity
26 F heat index; winds NE 20 G 29
Performance
Distance:
7.03 miles


Time:
1:14:15
Speed:
5.7 mph
Pace:
10' 34 /mi
Calories:
845
Map
Elevation (ft)
Pace (min/mile)
Splits
Mile
Pace (min/mile)
Speed (mph)
Elevation
Gain
actual
+/- avg
actual
+/- avg
1
11' 04

+0' 30

5.4

-0.3

+4 ft
2
10' 42

+0' 08

5.6

-0.1

+13 ft
3
10' 18

-0' 16

5.8

+0.1

-13 ft
4
10' 25

-0' 09

5.8

+0.1

+13 ft
5
10' 26

-0' 08

5.8

+0.1

-17 ft
6
10' 28

-0' 06

5.7

+0.1

-6 ft
7
10' 37
+0' 03
5.7
-0.0
+3 ft
end
**
**
**
**
** ft
Versus average of 10' 34 min/mile
** Insufficient data to calculate this split