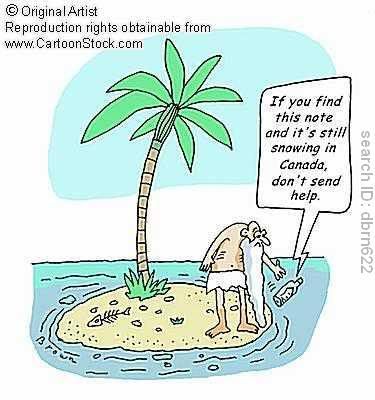 I think Mother Nature must have read my last post (did one of you send her the link?) because yesterday was almost like SPRING!
We went for a run at lunch and, for once, the ladies outnumbered the guys and I got to run for the first time with a woman who recently joined our group. She is totally inspiring, hilarious, and full of spunk.
The sun was out, it was actually kind of warm (above freezing!) and I was having such a good time that I didn't even notice that I was totally hitting my pace on the nose! It actually felt easy and we pretty much ran negative splits (each mile faster than the previous mile). Yes, I am awesome. Thank you.
I don't have much to say other than YAY RUN so I will leave you with some links to fun stuff.
Erica at "I Run Because...I Can" is doing a
One More Mile giveaway
! I've always wanted a shirt from One More Mile so I would LOVE to win this one.
Kim
is giving away an
"I Love to Run"
necklace that is super cute. Even if you don't want to win the necklace you should check out the site that is giving it away. They have a lot of neat jewelry.
Finally, Kim also linked me to an hilarious post about
the responses runners get from other people
. Shut Up and Run really nailed it!
I'm also planning to do some new and different cross-training this weekend. Stay tuned!
***********************
Activity
Route:
--
Elev. Avg:
590 ft
Location:
Chicago, IL
Elev. Gain:
-3 ft
Date:
02/18/10
Up/Downhill:
[+164/-167]
Time:
12:16 PM
Difficulty:
2.4 / 5.0
Weather:
Partly Cloudy
39 F temp; 52% humidity
39 F heat index; winds NW 12
Performance
Distance:
4.74 miles


Time:
0:43:15
Speed:
6.6 mph
Pace:
9' 07 /mi
Calories:
562
Map
Elevation (ft)
Pace (min/mile)
Splits
Mile
Pace (min/mile)
Speed (mph)
Elevation
Gain
actual
+/- avg
actual
+/- avg
1
9' 19

+0' 12

6.4

-0.1

+4 ft
2
9' 02
-0' 05
6.6
+0.0
-19 ft
3
9' 09
+0' 02
6.5
-0.0
0 ft
4
8' 58

-0' 09

6.7

+0.1

+3 ft
end
8' 58

-0' 09

6.7

+0.1

+3 ft
Versus average of 9' 07 min/mile