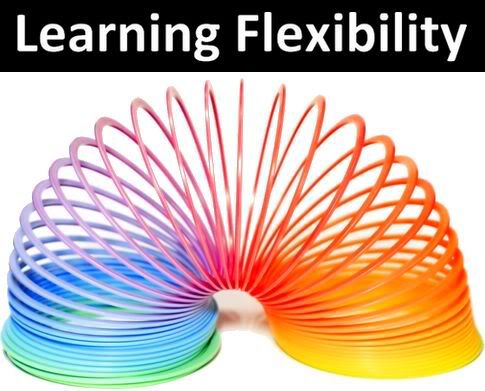 So, my shin. Seems to be better. I get an occasional twinge now and then but it's no longer limp inducing and I was able to run on it on Thursday. I can't tell if the twinges are all in my head or if there's really still something going on.
On Wednesday night I went to the gym, did some ab work, foam rolled my shin and my calf and then took my aerobics class. I iced my leg when I got home and all was good.
Yesterday I debated whether or not to run. I really wanted to and my shin seemed okay, so I did. Strangely, I had some heel pain on that same leg. Not enough to alter my speed, though. Once again, I hit my pace almost exactly on the nose. Too bad I can't get the lunch time running group to run my half marathon with me :-)
I'm always a little apprehensive when I show up to the lunch time group and I'm the only woman there. Sometimes the guys leave me in the dust. Sometimes they're nice enough to stick with me. It just depends. Yesterday they stuck with me. Well, one of them did. One ended up way ahead of us and the other way behind us. Also, the pace we were running at almost felt easy. This whole getting faster thing is weirding me out.
Also, I've decided to rework my training schedule a little bit. I've decided to run a 5K race on Sunday. Next week was supposed to be a cut-back week mileage-wise, but I decided that this week will be an early cut-back and next week I'll switch out the 5 miles on Saturday for 8 miles I'm supposed to do tomorrow. Look! I'm learning to be flexible!!
Oh, one more thing: Erica over at I Run Because...I Can is doing another giveaway! That girl is always waving awesome stuff in front of us. Anyway, this time it's
an assortment of GU products
. I've never tried any of them because I'm terrified of what ingesting caffeine would do to me while running. So, while I wouldn't spend money to find out, I'd be okay trying it in the comfort of my own basement on my own treadmill. Check it out if you're a GU fan!
*********************
Note: The Garmin didn't pick up a signal right away so it only measured 4.2 miles. We probably did closer to 4.5 since we ran the same route we always do on Thursdays.
Activity
Route:
--
Elev. Avg:
589 ft
Location:
Chicago, IL
Elev. Gain:
-6 ft
Date:
02/25/10
Up/Downhill:
[+154/-160]
Time:
12:19 PM
Difficulty:
2.5 / 5.0
Weather:
A Few Clouds
29 F temp; 55% humidity
29 F heat index; winds NW 9 G 20
Performance
Distance:
4.21 miles


Time:
0:38:30
Speed:
6.6 mph
Pace:
9' 09 /mi
Calories:
497
Map
Elevation (ft)
Pace (min/mile)
Splits
Mile
Pace (min/mile)
Speed (mph)
Elevation
Gain
actual
+/- avg
actual
+/- avg
1
9' 12
+0' 03
6.5
-0.0
+3 ft
2
9' 08
-0' 01
6.6
+0.0
-20 ft
3
9' 19

+0' 10

6.4

-0.1

+13 ft
4
9' 02

-0' 07

6.6

+0.1

-9 ft
end
8' 46

-0' 23

6.8

+0.3

+3 ft
Versus average of 9' 09 min/mile