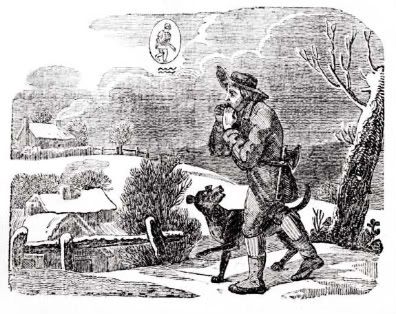 Image from http://www.fromoldbooks.org/
On the one hand, I'm pleased that January is over. That's one more month of cold weather DONE! On the other hand, where did January go?! I swear, it went by in a blur.
Running in January did not go so well. First there was vacation. And there was weather. I had to break up with the treadmill so that put a damper on my mileage. Last week I was a bundle of stress, work, and hormones and, as such, managed 45 minutes of yoga and zero running until last night when I decided to get back on the ball and did 30 minutes on the
arc trainer
and 40 minutes of strength training. Of course, now that I see my monthly total, I really wish I could have managed a few short runs to bump my total up to 50.
As it stands, I ran
40.9
miles in the first month of 2010.
Looking back over my posts from this month, however, I did better than I thought. I managed to run despite some major obstacles (treadmill ennui, crazy snow, freezing temperatures). Plus, my training plan doesn't start until today!
Which means that now it's a new month with a new plan and I'm raring to go! Bring it on, February! You'll be gone before I know it, too.