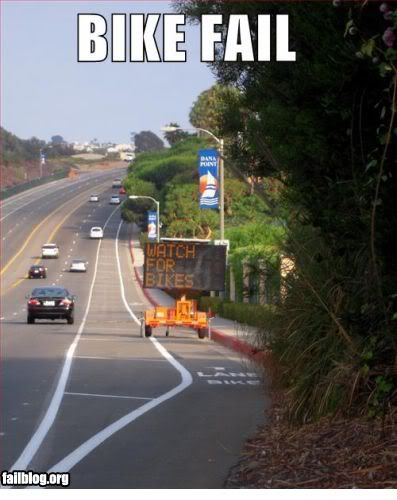 So that whole going slow thing? Totally did not happen. Instead I ran what my schedule told me to run. 4 miles at goal half marathon pace. Well, actually, 4.85 miles at an average of 9:08. It's just, well, I can't find anyone who wants to run 10:00 minute miles (or slower)! On the plus side, if I can still manage this pace even when exhausted then at least I'm getting in some good runs on tired legs. Regardless, I'm REALLY looking forward to my rest day tomorrow.
Thankfully one of the other women in the lunch time running group was out with us and she was willing to go slower than the guys. We chatted about workouts and dogs and marathons. She's debating whether or not to sign up for Chicago again. It would be her fourth year in a row if she does it. Her husband is talking about doing it again. And, she said, if he does then she'll probably do it, too. She sounds like she's got some good marathon advice so I'm totally going to be quizzing her. Plus, she's really good at pacing. My pace graph looks so smooth!
At the start of the run (when we were still hanging with the guys) we were talking about
the Grand Haven Triathlon
which a few of the guys in the group are doing. Grand Haven is GORGEOUS and I would love an excuse to go back. My family vacationed there for a week a few summers ago and we have wonderful memories. I think if I ever decide to do a tri (or a duathlon. They have one of those, too.) I'd do this one. For a split second I thought about even doing the duathlon this year. The problem?
I don't own a bike!
One of the guys in the group told me about
Village Cycle
. It's in the city and he swears they are super nice and helpful for novice bikers. I'm just so intimidated by bikes! It's like buying and owning a car. All these things to know and parts to worry about. Not to mention I am completely gear-challenged. No matter how many times someone tries to explain how the gears on a bike work I just get lost.
Still, I've been thinking about getting a bike. I think I could ask for some money towards one as a gift. But every time I go on a website to look at bikes I click away overwhelmed and scared. So, anyone reading this who bikes on a regular basis, what kind of bike do you have? Tell me about it.
Suggest a bike for a beginner who is terrified of changing gears.
In other words, help me!
*******************
Activity
Route:
--
Elev. Avg:
0 ft
Location:
Chicago, IL
Elev. Gain:
+0 ft
Date:
02/04/10
Up/Downhill:
[+0/-0]
Time:
12:20 PM
Difficulty:
0 / 5.0
Weather:
Overcast with Haze
32 F temp; 68% humidity
32 F heat index; winds S 6
Performance
Distance:
4.85 miles


Time:
0:44:18
Speed:
6.6 mph
Pace:
9' 08 /mi
Calories:
571
Map
Elevation (ft)
Pace (min/mile)
Splits
Mile
Pace (min/mile)
Speed (mph)
Elevation
Gain
actual
+/- avg
actual
+/- avg
1
9' 17

+0' 09

6.5

-0.1

-- ft
2
9' 19

+0' 11

6.4

-0.1

-- ft
3
9' 25

+0' 17

6.4

-0.2

-- ft
4
9' 12

+0' 04

6.5

-0.1

-- ft
end
8' 50

-0' 18

6.8

+0.2

-- ft
Versus average of 9' 08 min/mile