Monday night I was walking to the train after work when I noticed a sharp pain in my left shin. "How strange," I thought. "That came out of nowhere."
It was still there when I walked from the train home but seemed to come and go. I decided to run on the treadmill instead of outside just in case it flared up and I needed to stop. I didn't notice it the entire run.
Then yesterday any time I got up from my desk the first few steps were limp-inducing but then I was fine. Walking home I seemed fine, too.
I had to skip running at lunch due to a meeting but I figured I'd make up those miles on the treadmill instead. I was due to go to the gym for some strength training anyway.
So last night I got home from work, changed into my gym clothes and then BAM! Pain. I literally stood there for 5 minutes deciding if I should go to the gym or not. "I could do the elliptical instead. I could just do upper body weights."
Ultimately, I decided that I should probably just do this: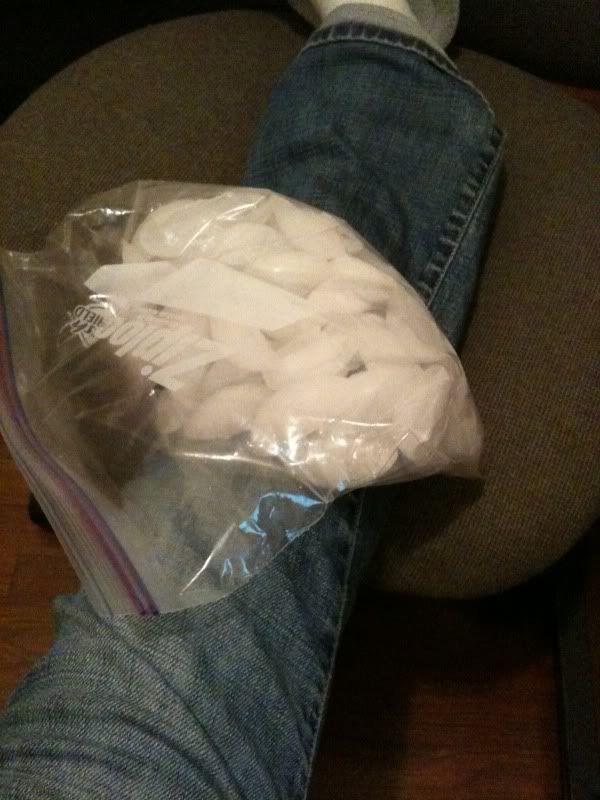 And this: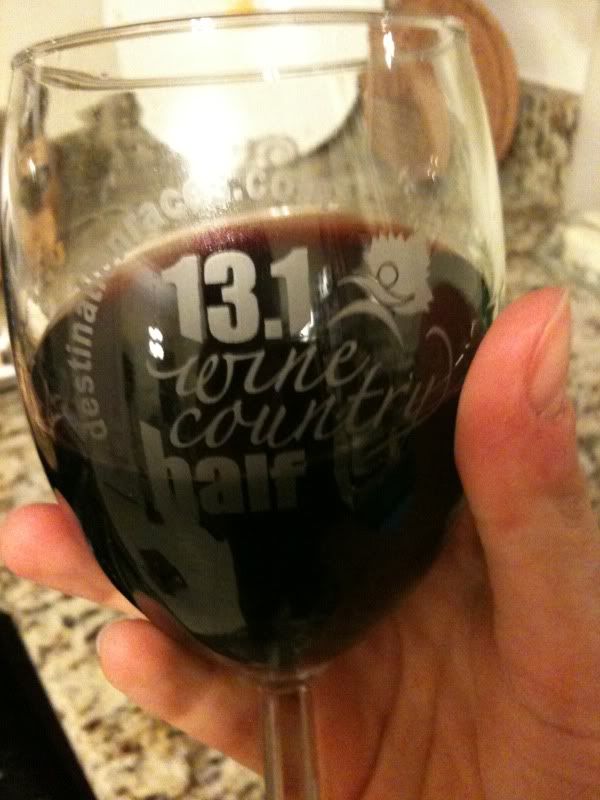 I am bummed. Make that Bummed with a capital B.
I know that in the long run taking tonight off won't screw up anything and will probably only help. But I'm still bummed.
Hopefully tonight I will be pain-free and can attend my Hi/Lo class. I will be even more bummed if I have to miss that again.