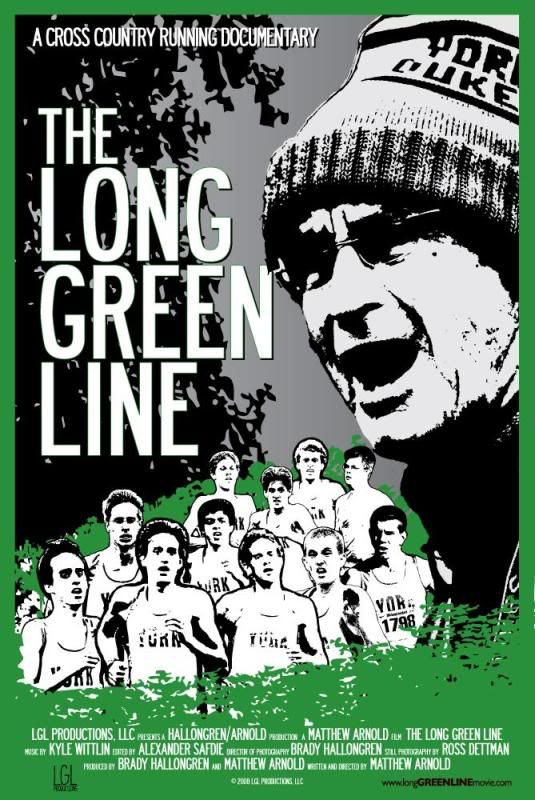 Last night I didn't run or go to the gym. Instead, I went to my running club's monthly meeting where we watched
The Long Green Line
.
It's a documentary about the 2005 boy's cross country season at a high school about 5 miles away from where I live. You wouldn't think a movie about cross country could make you cry. You'd be wrong.
The movie starts out a little chaotic and it took me a few minutes to really get into the groove of what was going on. But less than 30 minutes in, I was rooting for these kids. I wanted to be on that team. My heart broke when some of the kids on the team made bad decisions. I laughed when the coach ribbed the kids. I cringed when the yelled. I teared up when he called a kid's parents just to tell them how much he liked their son.
I didn't run cross-country in high school. I didn't understand it at all. By the end of this movie, I did.
This movie isn't just about winning the state championship, although of course you're rooting the whole time for that to happen. It's about being the best person you can be in all aspects of your life. It's about making good decisions, being there for each other, cheering when good things happen and moving on when they don't.
I'm a runner now so of course this movie speaks to me on that level. But I think it would speak to non-runners on so many other levels. You can watch the entire movie online at hulu via imdb (go
here
). It's only 90 minutes. I think it's 90 minutes you won't regret.

Click to see larger