May Days Training Week 9: March 29th - April 4th
We're now less than a month until my first race in May! One of the guys in the running group asked if I was planning to run a challenging, hilly 10 mile race with the group on May 9th. I laughed at him. I think three races in May is plenty!
Mar 29
5.5 mile run
with the running group. Supposed to be done at an "easy" pace. 9:05 isn't exactly easy and it felt more difficult than usual. Bummer. At least the run was followed by good food.
Mar 30
Explored a partially new route on the
3+ mile run
we did at lunch. Another run that was not done at an "easy" pace, but at least it's good practice on running fast on tired legs. Felt pretty exhausted for the rest of the day and kind of slacked on my evening weight training. I'm just glad it wasn't a Legs-centric day!
45 minutes of strength training with
Shoulders
focus
Stability Ball Bench Press: 15 @ 10 lbs x2
Seated Chest Press: 20 @ 10 lbs x2
Seated Shoulder Press: 12 @ 15 lbs, 20 @ 10 lbs
Seated Lateral Raise: 14 @ 15 lbs
Cable Front Deltoid Raise: 14 @ 5 lbs x2
Wide Grip Pulldown: 20 @ 20 lbs; 20 @ 25 lbs
Seated Arm Curl: 14 @ 20 lbs
Reverse Grip Pushdown: 20 @ 12.5 lbs
Seated Leg Extension: 20 @ 25 lbs x2
Seated Leg Curl: 20 @ 35 lbs
Glute Machine: 20 @ 40 lbs each leg x2
90 Degree Crunch: 20
Side Oblique Crunch w/Arms Extended: 15
Crunch w/Arms Extended: 20
Heel Touches: 2 sets of 7
Straight Leg Thrust: 12
The actual workout called for doing two sets of the Straight Leg Thrust on the decline ab bench. But the decline ab bench is in the middle of the free weights section of the gym and I didn't particularly feel like thrusting my hips at the ceiling in the middle of all those people. So, I skipped that part and did my own thing instead.
Mar 31
Ahhhh, now I know why I was so tired.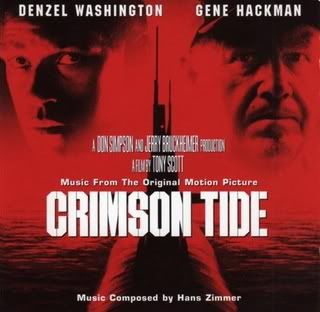 Let's just leave it at that, why don't we?
Anyway, I ended up skipping my aerobics class. I was even changed and putting on my shoes when I suddenly felt extremely overheated. I couldn't face getting all hot and sweaty and exhausted indoors when outside the weather was perfect. So, Jason and I took the dogs for a 1.5 mile round-trip walk and grabbed something I'd forgotten at the grocery store while we were at it.
April 1
I was still dragging quite a bit when I went out for my
4.7 mile run
at lunch. The weather was gorgeous but just a little too warm for running. Thankfully my awesome boss let us leave work early so after my run I was able to hop on the train home and get a gym workout in before packing for the weekend.
40 minutes of strength training with
Shoulders
focus
Stability Ball Bench Press: 15 @ 10 lbs x2
Push Ups: 2 sets of 14
Seated Lateral Raise: 12 @ 15 lbs, 15 @ 10 lbs
Cable Front Deltoid Raise: 14 @ 5 lbs x2
Seated Rear Deltoid: 20 @ 20 lbs
Close Grip Pulldown: 14 @ 25 lbs x2
Herculean Cable Curl: 20 @ 5 lbs
Rope Pushdown: 14 @ 15 lbs
Seated Leg Press: 20 @ 55 lbs x2
Seated Leg Curl: 20 @ 35 lbs
Wide Stance Leg Press: 20 @ 25 lbs x2
Crunch with Legs Elevated: 25
Decline Side Oblique Crunch: 15
Decline Reverse Crunch: 12
Bicycle Maneuver: 15
Crunch with Legs In: 20
I have to say, I'm SO GLAD I got this workout on a day when I could go to the gym during a non-busy time. I wasn't sure what a Herculean Cable Curl was and when I looked it up I was happy I didn't have to attempt it in the evening when the cable machine is swarming with people. For those of you who, like me, don't know what it is, here's a link to the
instructions
.
While doing that particular move I had an AWESOME view of how ripped my biceps and shoulders look when under a load. My triceps, however, need some serious work. I'm only 30 and I'm already developing the dreaded bat wing!
April 2
Rest Day! The majority of it was spent traveling from Chicago to Arizona.
April 3
One of the perks of being a runner? Especially a runner training for an event? Having an excuse to explore new areas on foot when you travel. I got that chance while visiting my in-laws in Flagstaff, Arizona. I managed to eek out
four miles
on a beautiful trail. The elevation did a number on my pace, though, so I'm glad it was an easy week.
April 4
Another rest day. It's hard to squeeze in a workout when you have almost twelve hours of travel packed into one day. Also, when you seem to have picked up a cold (my throat hurts).
Total: 17.56 miles
I think this is the first week in a while where I've managed to get in four days of running! As always, it would be nice if I could have gotten 20+ miles, but another three miles on Saturday was just not in the cards. Regardless, I'm pretty happy that I managed to run even though we were out of town. I could have easily blown it off, but I didn't and I'm glad.
I actually have a 5K race coming up on Sunday so I'm planning to take this week a little bit easier, too.
How about you? What do you have coming up?