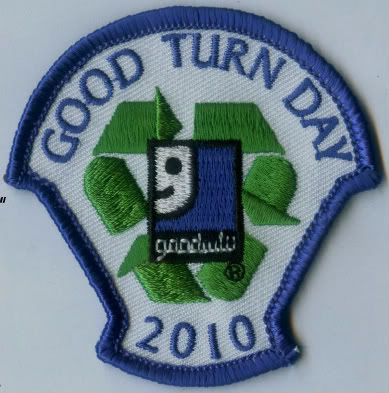 You know, sometimes a run is not about speed. It's not about the distance. It's not about whatever your training schedule says. Sometimes it's about being a good person and enjoying yourself regardless of the circumstances.
Last night the original plan was to do my last tempo run of my half marathon training. 1 mile warm-up, 3 miles at 9:07, and then a 1.5 mile cool-down. But when I arrived at running group we had a new gal join us who didn't know the route. She was told to find me since she thought her pace was similar to mine (i.e. between 9 and 9:30). Okay, that's cool. I'll show her the ropes.
Except, her pace was closer to between 10:30 and 11. And she thought we were running a 5K and not 5.5 miles. Oops!!
She managed to hang with me at 9:23 for the first mile but quickly began to fade. Of course she told me that if I needed to go ahead she had her iPhone and could figure out her way home. But that's no way to treat a newbie! So, I slowed down and stuck with her for as long as I could. Then, when I was literally turning around to run backwards so that I could check on her, I decided that as long as she could see me she'd know where to go. But every time I came to a major intersection I would stop and wait for her to catch up just to make sure.
Which meant my overall pace last night was a leisurely 10:55. I admit, I haven't run that pace in MONTHS. It felt kind of nice, actually. My legs definitely wanted to go faster but I was enjoying the breeze on my face and just the action of running. Plus, I wasn't even last to the post-run dinner! In fact, I beat almost everyone else there. We'll just ignore the fact that most of them ran 8 miles :-)
And all is not lost in tempo-work land. I'm sure this afternoon's lunch time run will fill the gap quite nicely.
So, yeah, sometimes a run is just a run. And there's nothing wrong with that.