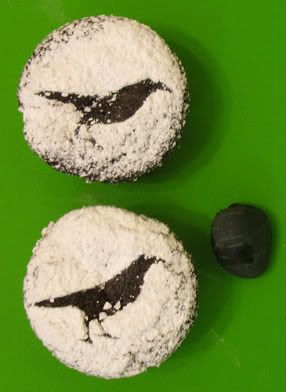 Source
Normally I don't run or workout at all on Friday nights. Instead, Friday nights are reserved for getting home from work and hanging out with my husband. But this Friday night he was out of town so I had the whole evening by myself. Originally I thought I would take advantage of it by laying on the couch and watching tv shows he has no interest in. But the weather was so beautiful yesterday that I didn't want to waste it all indoors.
So, I laced up my running shoes and decided to make it a multi-tasking kind of evening. Since I missed my three mile run on Tuesday I figured I'd get in three miles AND some strength training.
I started at my house and ran to my gym where I did about 40 minutes of strength training and then I ran home. I'm so used to trying to cram runs into a limited amount of time that I had to keep reminding myself that I had all the time in the world. There was no reason I had to run fast. There was no reason I had to rush. Which I think is why my pace graph looks like an EKG. I'd catch myself speeding up and then try and slow down. Over and over again. Maybe some day I'll actually learn how to pace myself.
It took me a bit to actually cool down once I got to the gym. Thank goodness we have free towel access!
While I was running I passed so many restaurants and their outdoor seating. People having a drink or dinner and chatting with friends while enjoying the lovely evening. Now that spring is here (and summer soon enough) I'm sure that will be me on a future evening. But last night I enjoyed my multi-tasking run followed by having dinner while curled up on my couch. I suppose the next time someone asks how I'd spend an evening alone I know my answer.
**********************
Activity
Route:
--
Elev. Avg:
623 ft
Location:
Forest Park, IL
Elev. Gain:
+0 ft
Date:
04/16/10
Up/Downhill:
[+36/-36]
Time:
05:52 PM
Difficulty:
1.9 / 5.0
Weather:
Partly Cloudy
63 F temp; 28% humidity
63 F heat index; winds NW 17 G 26
Performance
Distance:
3.20 miles


Time:
0:30:30
Speed:
6.3 mph
Pace:
9' 32 /mi
Calories:
383
Map
Elevation (ft)
Pace (min/mile)
Splits
Mile
Pace (min/mile)
Speed (mph)
Elevation
Gain
actual
+/- avg
actual
+/- avg
1
9' 57

+0' 25

6.0

-0.3

+3 ft
2
9' 33
+0' 01
6.3
-0.0
0 ft
3
10' 30

+0' 58

5.7

-0.6

-7 ft
end
9' 02

-0' 30

6.6

+0.3

+3 ft
Versus average of 9' 32 min/mile