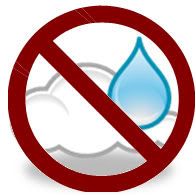 Yesterday morning was horrible. I stood at my office window staring out at the pouring rain and wondering how I was going to get in both a run and a strength workout if I didn't run at lunch. I normally don't mind running in the rain but I had an afternoon meeting that I didn't want to show up to looking like a drowned rat.
Around 10:30 the email went out asking whether or not we were running. I held off on saying no because I was hoping that the rain would pass and it would be clear at noon.
And then, lo and behold, the sun came out! It didn't stay out but at least it quit raining. So, in the end, three of us (me and two of the guys) met up and did almost 4.25 miles. I wore my "This
IS
my race pace" shirt and tried my hardest to make it true.
As usual, the out portion of the out and back run was easy. But, like always, I struggled on the back part. However, I adjusted my form and pushed myself to keep up. And I ran negative splits! Of course, the Bones in Motion data adds in the few seconds of pause that we took at the halfway point, but if you subtract that then I totally ran the back portion faster than the out portion. I was definitely working hard there at the end. I'm supposed to run 9 more miles at this pace???
I was really happy to get in a run. Now, if the rain could just keep staying away until I'm done with Saturday's 9 miles I'll be even more happy. Or maybe if I could win Erica's
running shirt giveaway
. Either one :-)
*******************************
Activity
Route:
--
Elev. Avg:
585 ft
Location:
Chicago, IL
Elev. Gain:
+3 ft
Date:
03/11/10
Up/Downhill:
[+147/-144]
Time:
12:18 PM
Difficulty:
2.0 / 5.0
Weather:
Overcast
57 F temp; 77% humidity
57 F heat index; winds S 13 G 18
Performance
Distance:
4.22 miles


Time:
0:38:34
Speed:
6.6 mph
Pace:
9' 08 /mi
Calories:
656
Map
Elevation (ft)
Pace (min/mile)
Splits
Mile
Pace (min/mile)
Speed (mph)
Elevation
Gain
actual
+/- avg
actual
+/- avg
1
9' 29

+0' 21

6.3

-0.2

-20 ft
2
9' 06
-0' 02
6.6
+0.0
-3 ft
3
9' 12
+0' 04
6.5
-0.0
+13 ft
4
8' 36

-0' 32

7.0

+0.4

+4 ft
end
9' 28

+0' 20

6.3

-0.2

+6 ft
Versus average of 9' 08 min/mile