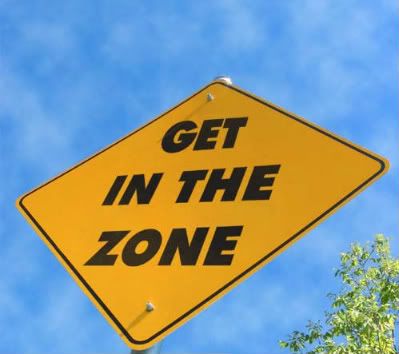 Last night I attempted my longest tempo run so far in this training cycle.
What did the training plan say? 1.25 mile Warm-up, 5.5 miles at 9:11, 1.25 mile cool down. I set it up this way so that I could run 8 miles with the running group (on Monday nights you can either do 5.5 miles or 8 miles). However, I didn't really want to rely on the running group for the entire 8 miles. Some nights no one wants to run 8. Some nights only the super speedy people run 8. And I've never actually run 8 with the group so I don't know that part of the route. So, instead, I decided to run TO running group, run WITH the group for 5.5 miles, and then run home. Distance to and from running group? 1.5 miles. Total mileage? 8.5 miles. That's a lot for a Monday night (at least for me)!
The run to the meeting spot was good. I felt nice and warmed up by the time I made it to the store where we start. I was really bummed, though, when I realized my running buddy wasn't there! I worried a bit that I wouldn't be able to sustain my tempo pace all on my own. I also worried that I'd be all alone at the back. Well, it turned out I was all alone but in the end it was a good thing. While I kept the rest of the group in my sights, I was able to run at my own pace and not have to worry about talking to anyone. The first mile kind of sucked because I started out too fast and I felt like there was an elephant on my chest. After that, though, I found my groove. It was weird. For the first time in a very, very long time I knew I was pushing it but it didn't feel that hard. I'm not saying I could have gone faster, but I was definitely in a zone.
Dear Zone, I would like to find you on all my runs. Do you think you could make that happen? Thanks.
Once we reached our finish point, I stood around chatting for a bit with some of the group members before taking off for home. The run home also felt glorious and I actually surprised Jason with how early I came in the door. The Garmin was being a little flaky which is why the Bones in Motion splits show that mile 8 was done in 16:40. So, I've included my Garmin splits as well.
Garmin Splits:
Mile 1 - 9:33
Mile 2 - 9:21
Mile 3 - 8:59
Mile 4 - 8:56
Mile 5 - 9:03
Mile 6 - 8:41
Mile 7 - 9:00
Mile 8 - 9:26
Mile .56 - 9:32 pace
Look at how freaking consistent that is!!! Even my warm-up and cool-down were almost identical to each other. Oh my god, if I could make that happen on half-marathon day I would be THRILLED.
I wish I knew what I did to make the run so great. To be honest, during the last few miles I had to go to the bathroom and I was a little worried. I was sort of regretting the chili I'd had for lunch. But even with that it was still such a great run. Who knows why that happens?
**********************
Activity
Route:
--
Elev. Avg:
626 ft
Location:
Forest Park, IL
Elev. Gain:
+0 ft
Date:
03/22/10
Up/Downhill:
[+49/-49]
Time:
06:02 PM
Difficulty:
2.4 / 5.0
Weather:
Partly Cloudy
44 F temp; 39% humidity
44 F heat index; winds N 20 G 24
Performance
Distance:
8.56 miles


Time:
1:18:22
Speed:
6.6 mph
Pace:
9' 09 /mi
Calories:
1017
Map
Elevation (ft)
Pace (min/mile)
Splits
Mile
Pace (min/mile)
Speed (mph)
Elevation
Gain
actual
+/- avg
actual
+/- avg
1
9' 25

+0' 16

6.4

-0.2

+4 ft
2
10' 21

+1' 12

5.8

-0.8

+6 ft
3
9' 01

-0' 08

6.7

+0.1

0 ft
4
9' 02

-0' 07

6.6

+0.1

-9 ft
5
9' 04

-0' 05

6.6

+0.1

+13 ft
6
8' 49

-0' 20

6.8

+0.2

-3 ft
7
8' 51

-0' 18

6.8

+0.2

+3 ft
8
16' 40

+7' 31

3.6

-3.0

-9 ft
end
9' 33

+0' 24

6.3

-0.3

0 ft
Versus average of 9' 09 min/mile