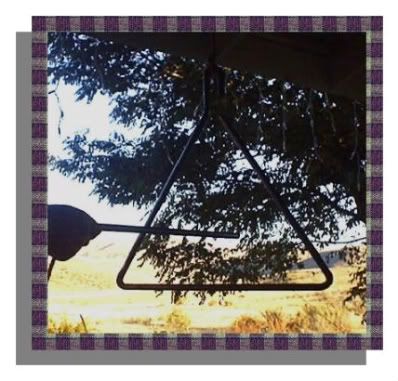 Most likely by the time you read this, I'll be on my way to the airport to catch my plane to California. But last night I was rushing around trying to cram about 800 things into a few hours.
One of those things was doing a 5 mile run. Technically it was supposed to be a tempo run with one mile warm-up, three miles at 9:45, and one mile cool-down.
When I got home from work I immediately changed into my running clothes and then went to the kitchen to prep dinner. I was making meatloaf and knew it needed to cook for an hour. Perfect, I thought. I'll toss it in the oven, do my run, and be home before it's even finished.
Did you ever have to do those timed multiplication tests in elementary school? Ones where you would be given a sheet of equations (7x9=?; 7x25=?; etc) and you had X amount of time to complete them? I hated those. Something about having a time limit freaked me out. I think that's what happened to me tonight.
On top of feeling like I had to rush my run, I also forgot to eat a snack between lunch and running. I realized this half-way through mile one. So, combine feeling rushed with a lack of food and you have a recipe for a brain melt-down.
Sure it was hot out, but I don't think that's what really caused me to stop and walk after only 2.5 miles. I think I really psyched myself out about needing to get home before dinner overcooked and the fact that I hadn't eaten since 12:15.
Also, I'll be honest, I didn't pause my Garmin every time I had to wait to cross an intersection. And there was a TON of traffic tonight. I don't know what was up with that. But I'm not going to blame my lack of speed on that.
I was really hoping that my last run on familiar terrain would be a strong one. Not so much. Here's hoping that my next run will be better. How could it not be?
Holly
and I are doing it together! The plan is to do an easy 3 or 4 on Friday morning together. Then Saturday we'll rest up before hitting the expo and the pasta dinner.
The place we're staying allegedly has WiFi and I've hooked my Garmin up to my laptop. Therefore, I should be able to keep you all updated. Stay tuned!
P.S. Bones in Motion is being a PITA so most of my fun graphs and maps might not show up. Oh well. Par for the course for this run!
Activity
Route:
--
Elev. Avg:
628 ft
Location:
Forest Park, IL
Elev. Gain:
+0 ft
Date:
07/15/09
Up/Downhill:
[+98/-98]
Time:
06:24 PM
Difficulty:
2.6 / 5.0
Weather:
A Few Clouds
82 F temp; 47% humidity
82 F heat index; winds W 17 G 24
Performance
Distance:
5.00 miles


Time:
0:55:16
Speed:
5.4 mph
Pace:
11' 03 /mi
Calories:
521
Map
Elevation (ft)
Pace (min/mile)
Splits
Mile
Pace (min/mile)
Speed (mph)
Elevation
Gain
actual
+/- avg
actual
+/- avg
1
10' 44

-0' 19

5.6

+0.2

+4 ft
2
9' 46

-1' 17

6.1

+0.7

+10 ft
3
11' 43

+0' 40

5.1

-0.3

0 ft
4
10' 07

-0' 56

5.9

+0.5

-7 ft
5
12' 30

+1' 27

4.8

-0.6

-7 ft
end
16' 40

+5' 37

3.6

-1.8

0 ft
Versus average of 11' 03 min/mile