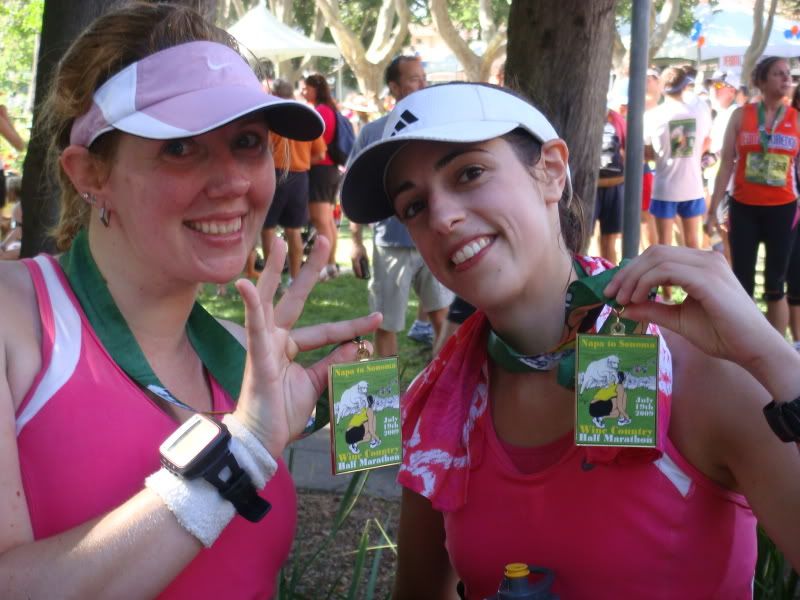 The short of it?
Hot and hilly.
Official Chip Time: 2:20:41
Place: 1223/2278
Neither of us got a PR, but we had fun, lots of laughs, and supported one another the entire time. And that's exactly what I wanted!
Full race report coming later. Maybe after I finish enjoying my vacation! In fact, if you want to see some other photos of what I've been doing besides running 13.1 miles, check out
Holly's blog!
.