The picture above is of Spring Lake in Santa Rosa, California. And that's where I ran with
Holly
yesterday!
We did a nice easy run complete with a hill! My first real hill! And I killed that sucker! Granted, we were going nice and easy and we quit chatting while tackling it, but I still made it up with out walking.
Our plan was to go slow, which we did. But, we also ran negative splits! The scenery was beautiful and I really liked being able to see where Holly runs. And, of course, meeting Holly was great! Yes, this was the first time we'd ever met. I think we got along like gangbusters.
After our run we went to brunch, then off to shower, and then walk around Santa Rosa. Santa Rosa is home to the Charles Shultz Museum and lots of fun Peanuts character statues. We took our pictures with a bunch of them. Aren't we cute?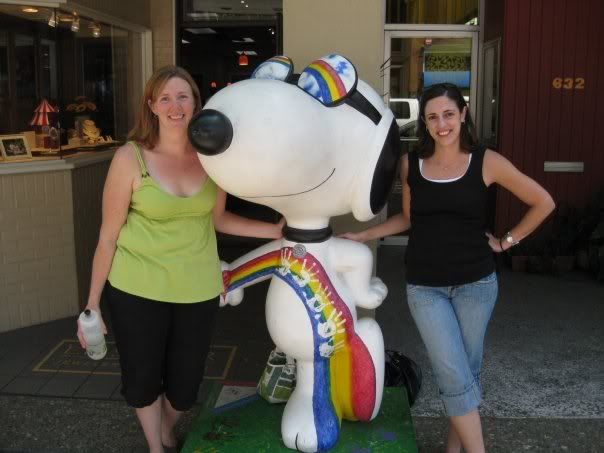 Then it was back to the place I'm staying to have fun at the pool.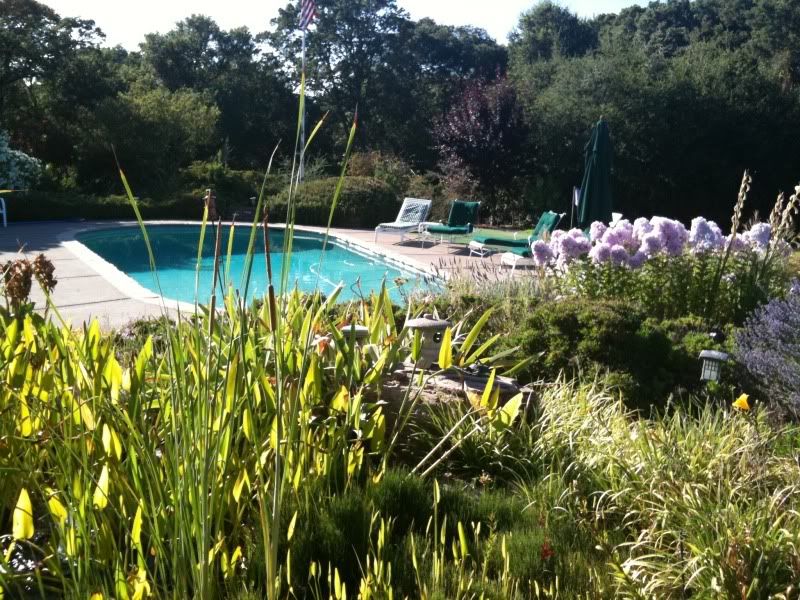 Today is the expo and pasta dinner. And tomorrow we race!
Yesterday's stats:
Activity
Route:
--
Elev. Avg:
313 ft
Location:
Santa Rosa, CA
Elev. Gain:
+32 ft
Date:
07/17/09
Up/Downhill:
[+173/-141]
Time:
08:37 AM
Difficulty:
1.5 / 5.0
Weather:
A Few Clouds
51 F temp; 92% humidity
51 F heat index; winds Calm
Performance
Distance:
3.02 miles


Time:
0:31:09
Speed:
5.8 mph
Pace:
10' 19 /mi
Calories:
337
Map
Elevation (ft)
Pace (min/mile)
Splits
Mile
Pace (min/mile)
Speed (mph)
Elevation
Gain
actual
+/- avg
actual
+/- avg
1
10' 33

+0' 14

5.7

-0.1

+29 ft
2
10' 18
-0' 01
5.8
+0.0
+7 ft
3
9' 54

-0' 25

6.1

+0.2

-23 ft
end
11' 40

+1' 21

5.1

-0.7

+19 ft
Versus average of 10' 19 min/mile