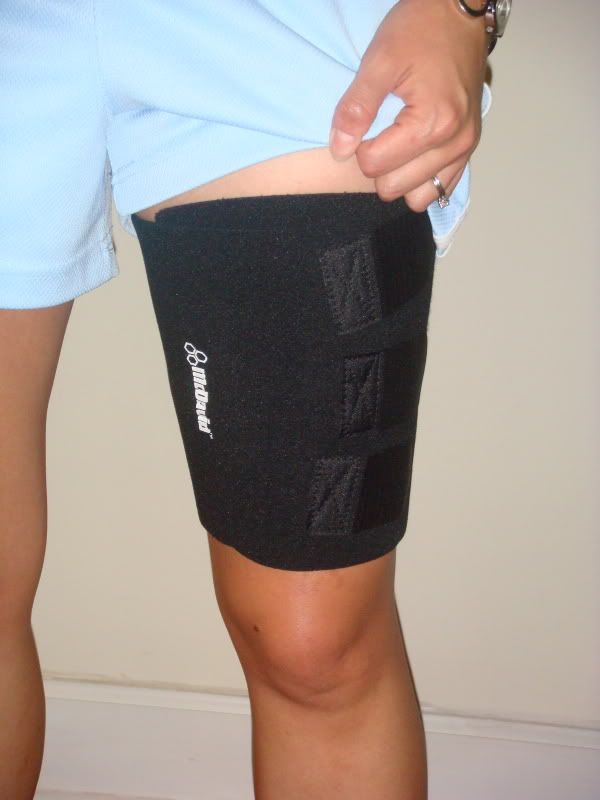 Instead of running last night I bought this compression thigh sleeve at Sports Authority using my 10% off coupon. I wore it around the house for several hours before bed. When I went to bed I rubbed a small amount of
Biofreeze
into the sore area. My leg feels much better today. It's probably at about 85%.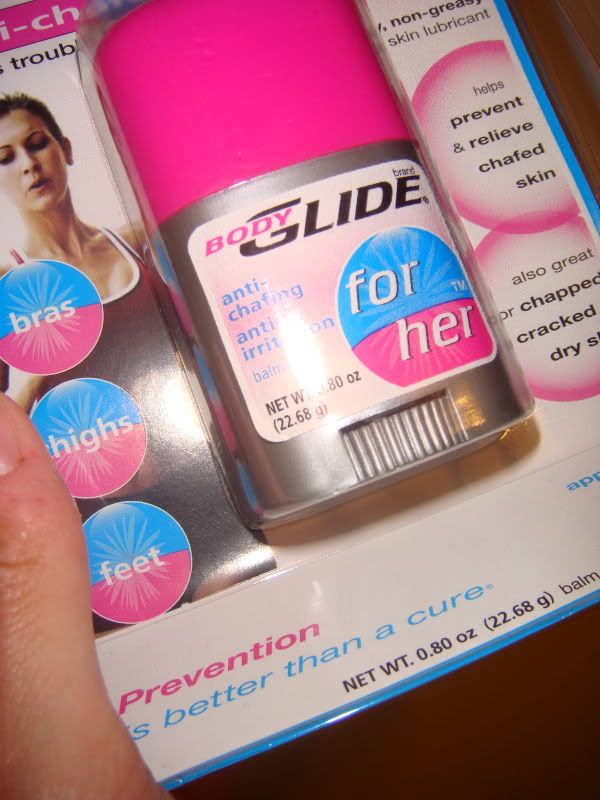 While at Sports Authority I remembered I was out of Body Glide. I went on the hunt for some but all I could find was the Body Glide "for her". I'm 99.9% sure this is identical to regular Body Glide just with a pink cap the word "bra" on the packaging. It probably costs more, too. The wonders of marketing.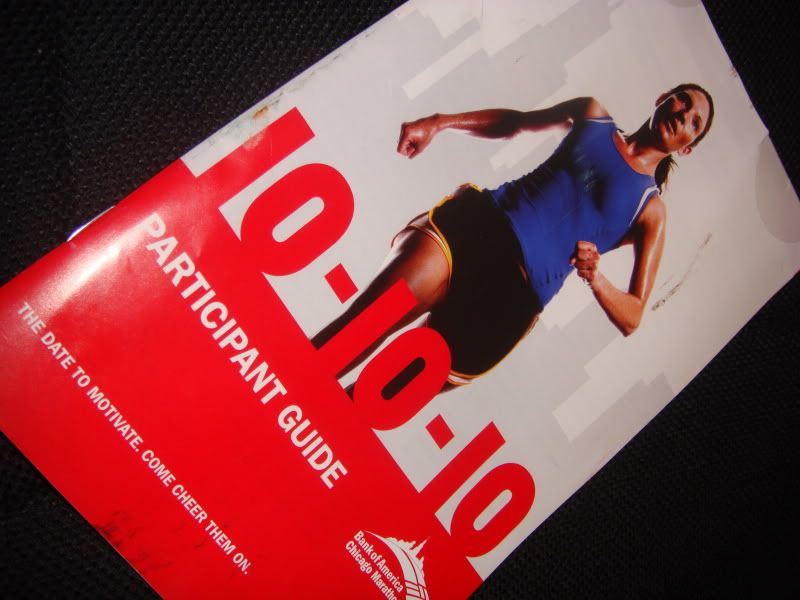 My marathon participant confirmation booklet arrived yesterday. I'm a little terrified to open it. It reminds me of the first day of class when the teacher hands you the syllabus and you get totally overwhelmed by hearing about all the things you'll need to do. Or is that just me?