When I got home from running on Saturday Jason informed me that I looked as though I'd just come out of the sea. And, no, those white spots in the photos are not a smudge on the camera.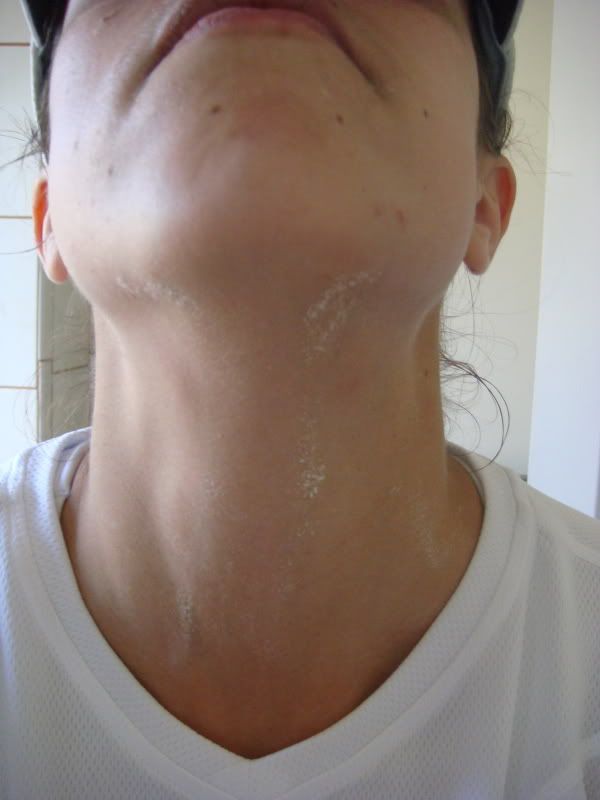 Apparently I sweat out quite a bit of salt. And when the wind dries it on my skin instead of it just running and dripping I become a human salt lick.
Maybe I should look into salt tabs? Perhaps I could bottle and sell my own?