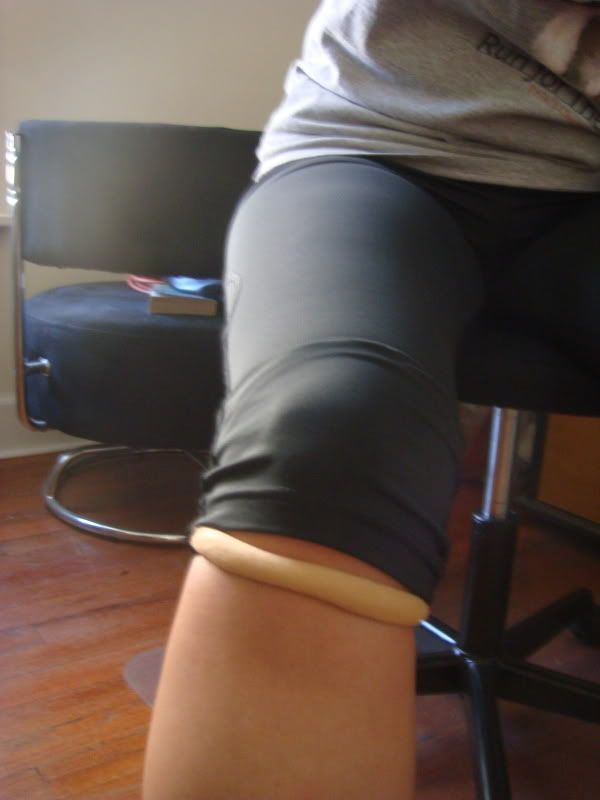 Can you guess what my injury is? Well, it's not IT band issues. It's not a stress fracture.
It's
Patellar Tendonitis
. Also known as "jumper's knee". I would get jumper's knee instead of runner's knee wouldn't I?
I'd self-diagnosed as having runner's knee but then, after some prompting from my husband, I decided to suck it up and actually make a doctor's appointment. Turns out there a chain of physical therapy offices here in Illinois called
Athletico
that offer FREE injury consultations. And there happens to be a location just down the street from where I do my track workouts.
I went there this afternoon for my screening. The physical therapist poked and prodded and flexed and pushed and concluded that my patellar tendon is inflamed. Why?
Probably because I quit taking Pilates and haven't done any strength training for a month. I knew that was going to come back and bite me in the butt. Oh well, nothing I can do about it now.
Anyway, she suggested I get a
Chopat strap
and fashioned a sample one out of this fabric-y tape stuff.
And she gave me some stretches and exercises to do.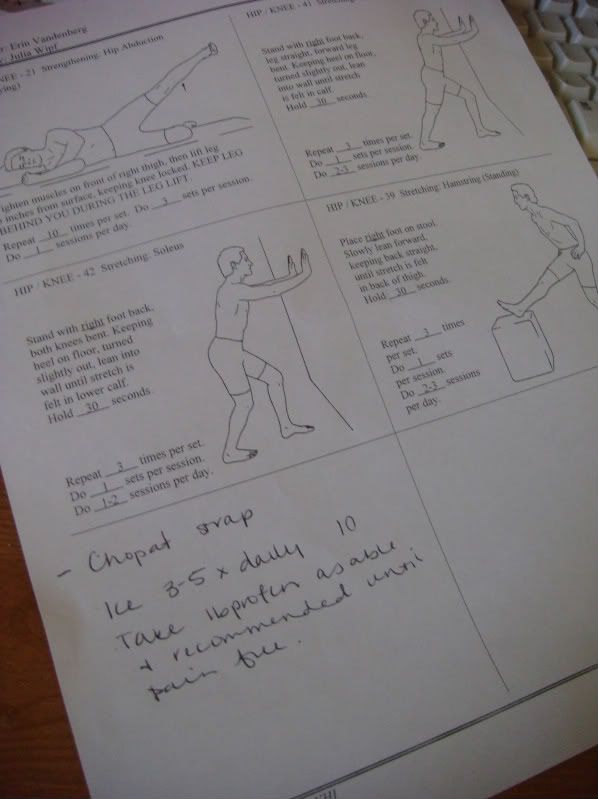 Click picture to see full sized
So I will be continuing to ice and stretch and picking up one of those Chopat straps. And probably going back to Pilates. I probably won't try running again until Wednesday and even then I'm probably done with speed work. The good news is, though, that the PT thinks I'll be able to run the marathon because I caught this issue early.
But keep those fingers crossed! I'm off to ice.