Because I am apparently a masochist, I went to track last night in what felt like a sauna.
And because I've decided that when running in a sauna you need to throw modesty out the window, I ran in the least amount of clothes that you can legally wear in public.
Okay, not really. I didn't run in a swim suit. But it was pretty close. I ran in this: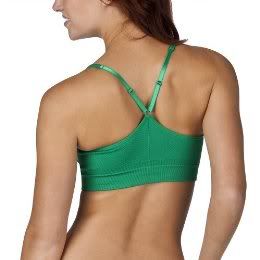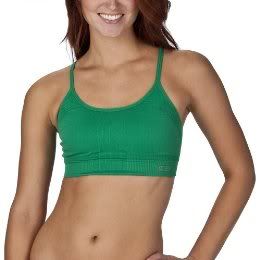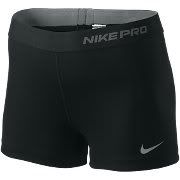 And I was not ashamed.
The little breeze that there was felt really good against my bare skin. Also, I think that it subconsciously helped my form. Have to keep that torso straight lest my stomach hang out!
Actually, while doing our warm-up strides, our substitute coach's substitute coach asked me if I ran in high school or college. I sputtered out a "No" and told him I've only been running almost 3 years. "Well, you have really nice form," he told me.
Woo hoo!
That really nice form and my nearly nakedness helped to make this a good track workout. Of course, having Maribeth to help me keep my pace contributed, too. We did a new ladder-ish workout that I really liked. Two 400s, two 800s, one 1600, two more 800s and then 2 final 400s.
I think this may possibly the most even splits I've ever run at a track workout.
400 - 1:56


400 jog


400 - 1:59


400 jog


800 - 4:12


400 jog


800 - 4:14


400 jog


1600 - 8:41


400 walk


800 - 4:16


400 jog


800 - 4:13


400 walk


400 - 1:58


400 jog


400 - 1:47
Take that, heat and humidity! Actually, one the sun drops low enough in the sky to be behind some trees the track isn't quite as hot.
Now, if only I could figure out how to run in so few clothes but still wear my fuel belt. I can only picture major chafe-age. But I might need to figure out something for my 16 mile run this weekend. Longest run ever during one of the hottest and humid-est weeks ever? Wish me luck!