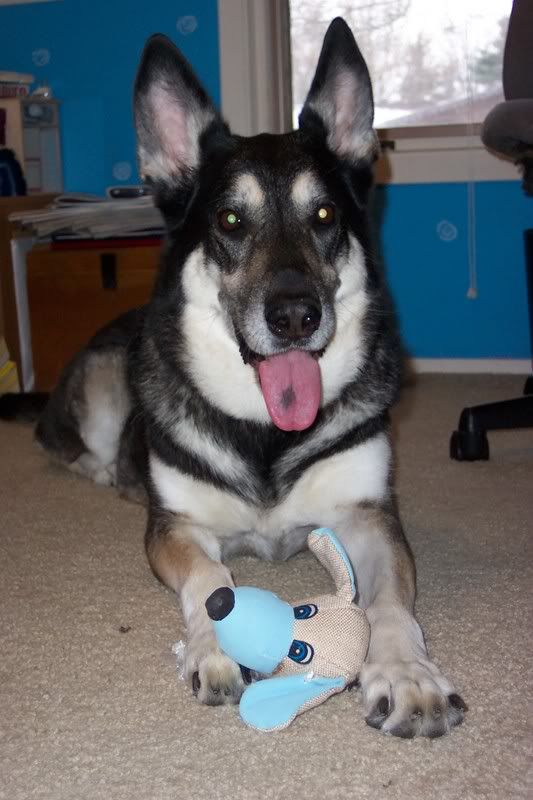 As you know, I occasionally take my dog, Trinka Deu, out running with me. But I don't think I've ever really told you anything about her. She's a German Shepherd mix. Possibly part Husky. Maybe Malamute. Maybe something else entirely. We adopted her from the
Champaign County Humane Society
in May 2006. She was allegedly 6 years old, an owner surrender, and 30 pounds underweight due to undiagnosed parasites. Now she's allegedly 9 years old, 80 pounds, and sweet as can be. Rather over-enthusiastic when people come to visit, but that's just because she can't wait to play!
But before her we had other dogs. Our first dog was Spot.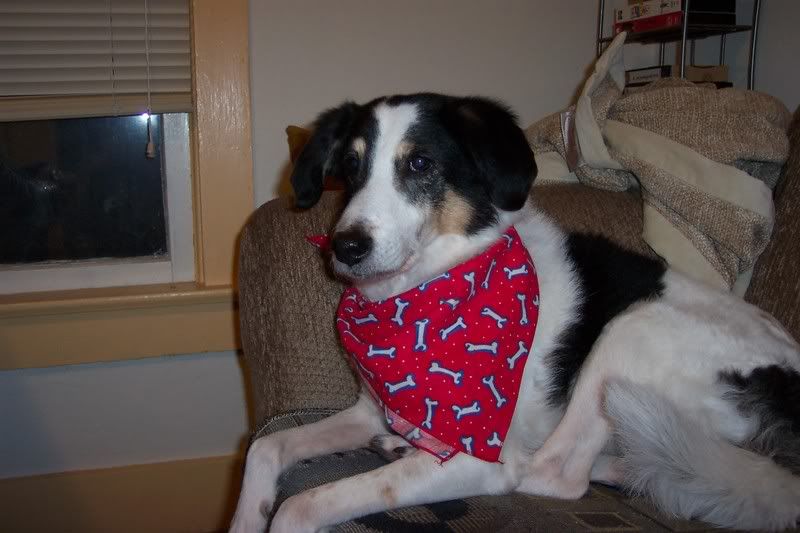 We met Spot when I was still in college and volunteering at a no-kill animal shelter outside Oxford, Ohio. Spot was a mutt (possibly a border collie-whippet mix) around 9 or 10 years old who had spent his life first in a basement and then at the shelter. We brought him home in June 2002. It took Spot awhile to break out of his shell, but in the end he was the sweetest, calmest, most loving dog. When he passed away from lymphoma in November 2005 we were heartbroken. In fact, as a tribute to him, I got his name tattooed on my foot.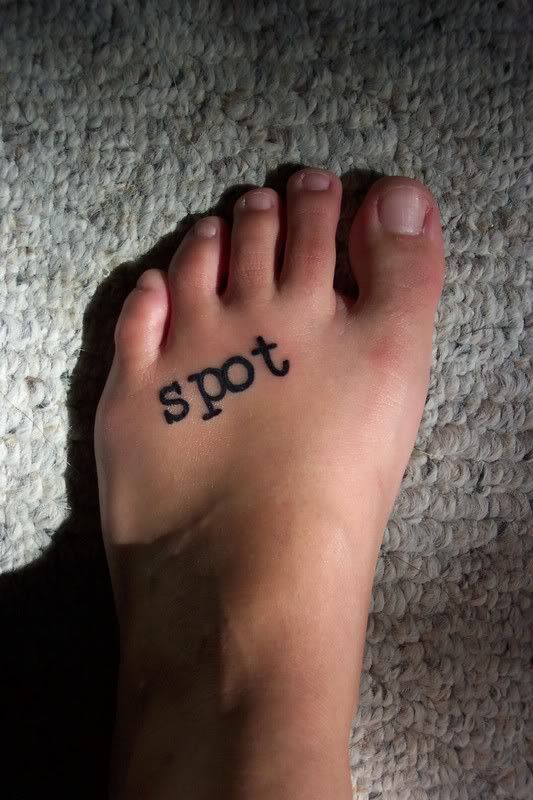 But Spot wasn't our only dog. Shortly after adopting him we also adopted an alleged 7 year old Golden Retriever/Aussie Shepherd mix named Ashley. We also got Ashley from the Champaign County Humane Society.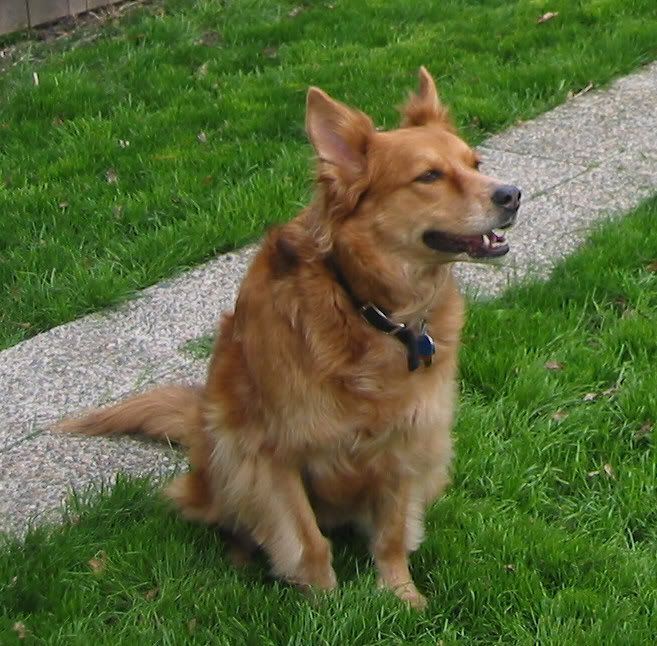 We always joked that Ashley was like the grumpy old lady who would yell at kids to get off her lawn. She loved people and was a sweetheart to anyone who would pet her, but was very picky about her affection to other dogs. Ashley passed away in December 2008.
So, as you can see, we're strong supporters of adopting dogs from shelters. Which is why last year when I heard about the
PAWS Chicago Run for Their Lives 8K race
I knew I had to do it. You can read all about my experience
here
.
I'm doing this race again this year on September 27th. I feel like this race is the perfect melding of two of my favorite things: dogs and running. My registration fee counts as my donation to the cause, but I'd love it if you would also consider donating a few dollars.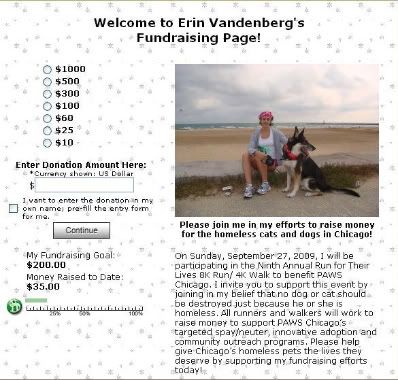 Click on the picture above to go to my personal donation page
Or, if you're in the Chicago area, consider doing the 8K run or the 4K walk. Or just coming out to cheer! Whatever you choose, Trinka, I, and all my future shelter adoptees thank you!