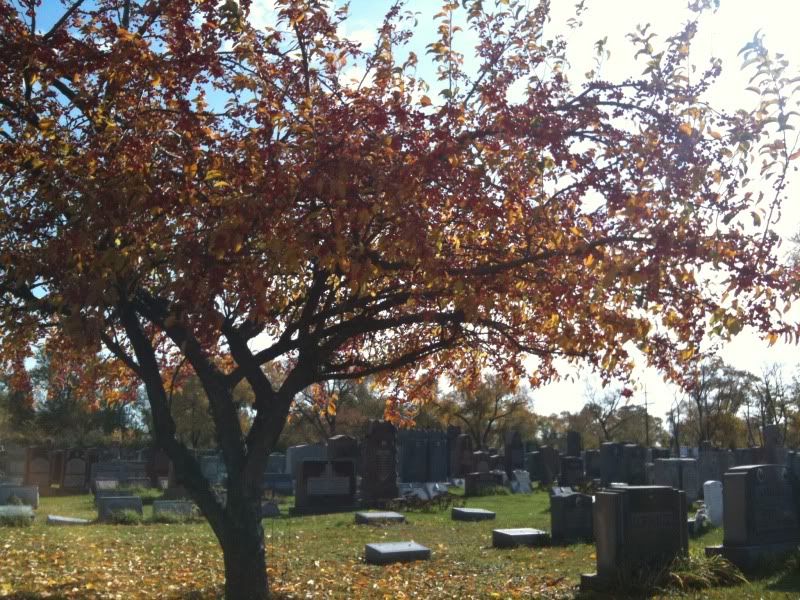 After taking a week off from running, my legs felt a little rusty when I went out for my running yesterday. Typically I would go for a long run (that is, anything over 6 miles) on the weekend but I thought I'd take it easy after my little break.
However, I have to admit, I've been battling these thoughts that a short run isn't even worth it. Somehow I got it into my head that anything shorter than 5 miles is pointless for me to do.
So, my original plan yesterday was do to either 3.1 or 6.2 miles (preferably the 6.2). The Livejournal Runner's Community was hosting a virtual race for both of those distances. I figured I'd head out and see how I felt and then make my decision about distance.
The first half mile? Painful! My right hip hurt, my head felt heavy, and my heart was pounding. I could definitely tell that I'd taken a week off. I'm sure it didn't help that I'd woken up fairly dehydrated. Or that I'd made a rookie mistake and gone out too fast.
After that first half mile, though, I felt great. I decided to try a new route and see where it took me in terms of mileage. So, I crossed a street and went an entirely new direction.
And ended up in the graveyard pictured above.
I like graveyards. I think they are beautiful and peaceful. So, instead of being creeped out or scared, I enjoyed running alongside the gleaming headstones and admiring the fall leaves on the trees. I stopped to take a few more photos shortly after I hit the two mile mark.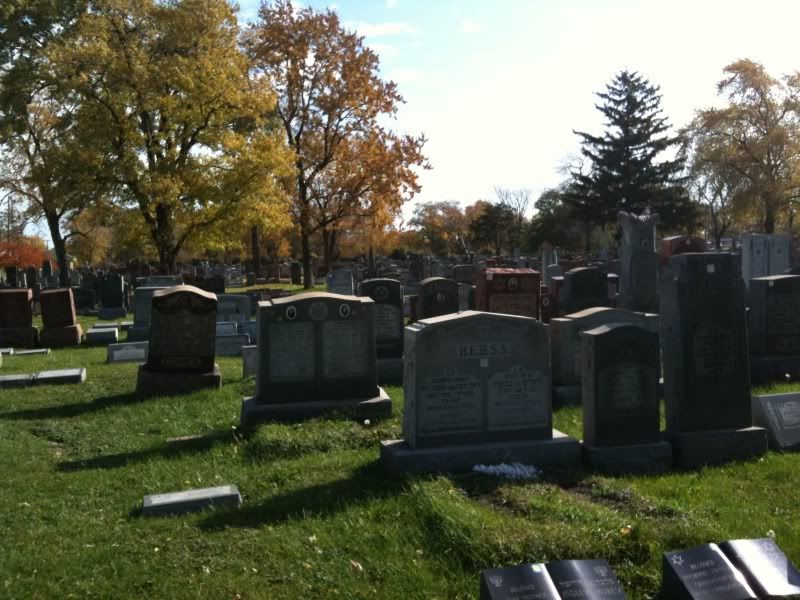 After that, though, I felt horrible. I tried to pick the pace back up but it felt like a struggle. My head was pounding and I literally staggered the last few feet of my run. I didn't even make it to the 4 mile mark! I did, however, remember to glance at my watch at the 5K point (28:21, not including the stop for photography) so that I'd have a time to report for the virtual race.
I'm not sure what happened. Maybe I picked something up in the graveyard ;-) It is that time of year, after all!
****************
Stats
Activity
Route:
--
Elev. Avg:
620 ft
Location:
Forest Park, IL
Elev. Gain:
+0 ft
Date:
10/25/09
Up/Downhill:
[+9/-9]
Time:
11:06 AM
Difficulty:
1.9 / 5.0
Weather:
Mostly Cloudy
57 F temp; 57% humidity
57 F heat index; winds S 16 G 23
Performance
Distance:
3.39 miles


Time:
0:32:34
Speed:
6.2 mph
Pace:
9' 36 /mi
Calories:
401
Map
Elevation (ft)
Pace (min/mile)
Splits
Mile
Pace (min/mile)
Speed (mph)
Elevation
Gain
actual
+/- avg
actual
+/- avg
1
8' 54

-0' 42

6.7

+0.5

+3 ft
2
9' 15

-0' 21

6.5

+0.2

-3 ft
3
10' 09

+0' 33

5.9

-0.3

0 ft
end
12' 49

+3' 13

4.7

-1.6

0 ft
Versus average of 9' 36 min/mile