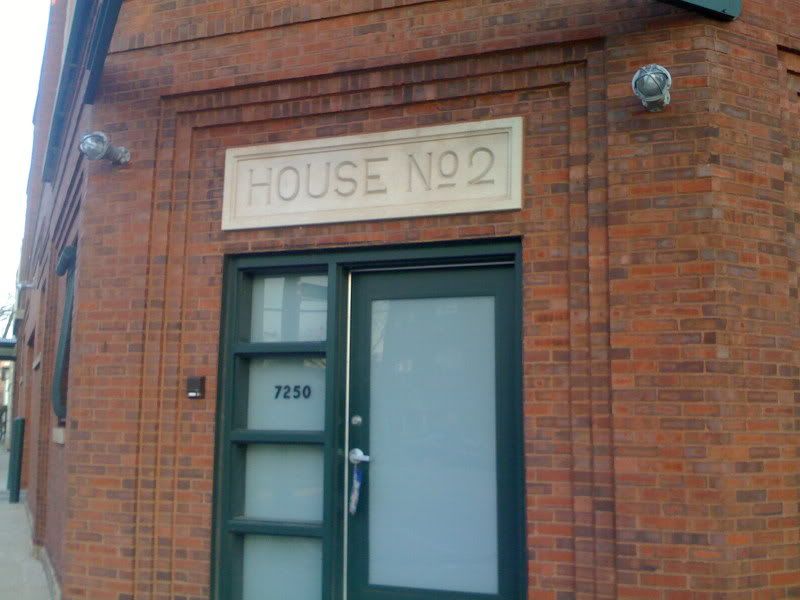 I thought the above photo was appropriate for my Monday two-mile run. Apparently this was formerly fire station house number 2. It's since been turned into either apartments or condos. It's a neat building and one I run past any time I do my regular in-town route.
I was excited to take advantage of the lovely weather last night. Jason and I walked Trinka Deu to the dog park and he stayed there with her while I did a quick run. It was supposed to be an easy run, but I got a little ahead of myself. I did slow down some on the return mile, though, but mainly because my left shin was bothering me again.
Oh, I took a couple of other pictures of some of the buildings I run past, too.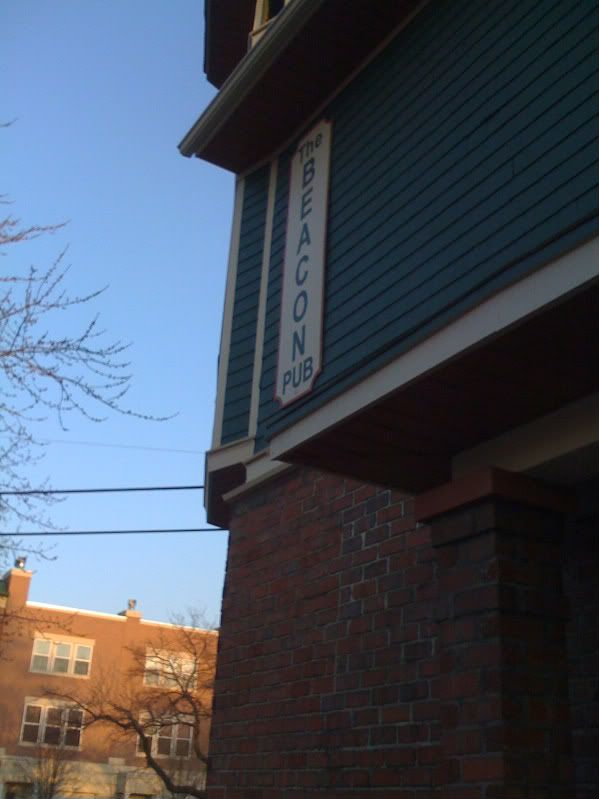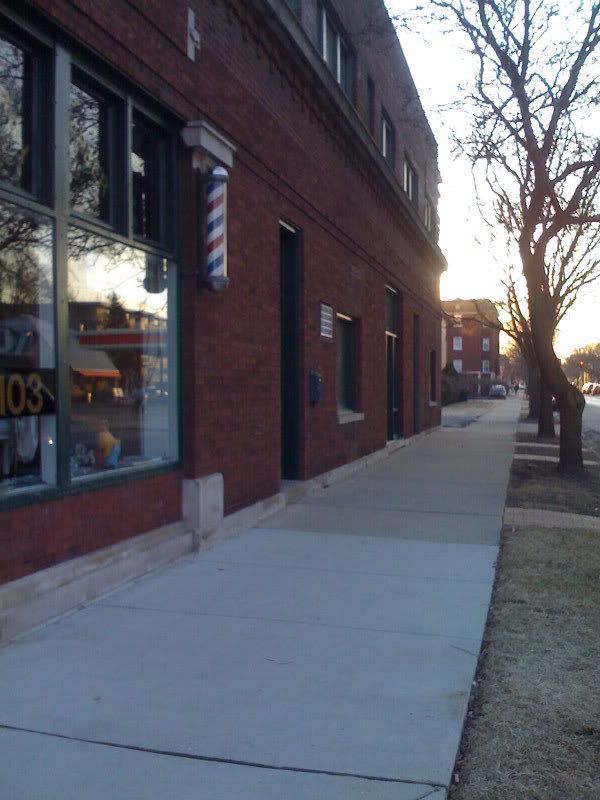 I love that I run through neighborhoods that intermingle residences with businesses. It's a completely different feel from anywhere I've ever lived before.
After my run I hung out with Jason and Trinka at the dog park for awhile and then it was home to eat dinner and ice my shin. This was the first time I've ever iced anything after running. To be honest, I don't know that it helped that much. It still aches today. I'm really bummed. I'm trying to decide if I should skip the elliptical this evening or what else I should do this week. This weekend is supposed to be my longest run to date and my first one in the double digits (10 miles). I've got a seven mile tempo run schedule for Wednesday and a 2 mile easy run scheduled for Thursday.
And, of course, it might all be for naught. Just the idea that my race might get canceled puts me into quite a blue mood. I thought about finding another half-marathon to do that weekend, but it just wouldn't be the same. I suppose I could switch to the Wisconsin Half-Marathon on May 2nd if I had to but I don't think I would have the same family or crowd support. I guess I'll just keep training as if the Illinois one is going to happen and see what the decision is about the fate of the race on April 2nd. Until then, though, I'll feel as if I'm in some weird limbo.
In the meantime, here's my stats from last night's run:

Activity
Route:
--
Elev. Avg:
625 ft
Location:
Forest Park, IL
Elev. Gain:
+0 ft
Date:
03/16/09
Up/Downhill:
[+22/-22]
Time:
06:13 PM
Difficulty:
1.6 / 5.0
Weather:
A Few Clouds
59 F temp; 33% humidity
59 F heat index; winds E 9
Performance
Distance:
2.06 miles


Time:
0:19:13
Speed:
6.4 mph
Pace:
9' 20 /mi
Calories:
164
Map
Elevation (ft)
Pace (min/mile)