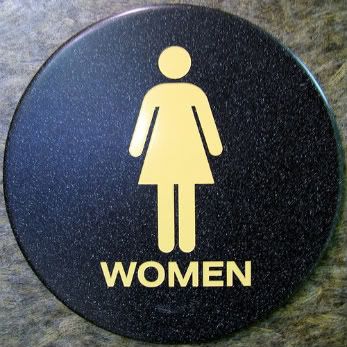 Yesterday was supposed to my long run for this training week. One 7 mile run at 11:02 minutes per mile. However, I was busy yesterday and by the time I got home from actually having a social life I wasn't in the mood to run. So, I decided to put my long run off til today. Also, last night I decided that to see what the Runner's World SmartCoach had to say if I entered my most recent 10K time of 1:00:08 instead of my most recent (and fastest time ever) 5K time of 27:23. The minute per mile paces for my various runs ended up being about 30 second slower using my 10K time. Therefore, I decided to try to keep the pace for my runs no slower than the times suggested by the 10K-based plan and no faster than the ones suggested by the 5K-based plan. I think this will keep me from feeling frustrated if I fail at meeting the paces laid out in my original 5K-based training plan.
So, this morning I slept in, ate pancakes and an egg for breakfast, burned the first 5 episodes of
How I Met Your Mother
to DVD, drank lots of water, and grabbed a few tortilla chips before hopping on the treadmill. I set the treadmill to 5.2 MPH (that's about an 11:32 minute/mile pace which is exactly what the 10K plan suggested for this run).
I made it just around 3 miles before I accidentally pulled the emergency stop line on the treadmill bringing me to a screeching halt and clearing my time and distance gauges. Oops. At least I had recently looked at the screen and knew about how far I'd gone. So, I started it back up and moved the speed up to 5.3 MPH.
And that's when the intestinal cramps hit me. I made it another three quarters of a mile before I HAD to stop and run for the restroom. Thank goodness I was in my own basement and not far away from the toilet. Ugh. As I sat there sweating I wondered what could be causing this. Did I need more water? Did I need more salt? Did I need more carbs? What was going on? I drank some water and ate a few more tortilla chips and headed back downstairs. The cramps stayed at bay for a while but then reared their ugly heads once again. All in all, I had to take three restroom breaks during those last 3.25 miles. But, I finished all 7 miles mostly at the 11:32 pace.
I still don't know what caused the cramping. I admit I felt a little dizzy and light headed each time I got off the treadmill for a restroom break. Did I wait too long after eating breakfast to run? Did I not wait long enough? I was also having some intestinal issues yesterday but I chalked that up to nervousness about attending a new social event. But perhaps that wasn't the reason. Maybe the sore throat I thought I'd been fighting off has settled in my gut. Whatever the cause, it wasn't fun and I really hope I don't experience this during any of my runs during this upcoming week. Runs on the run equal not so fun.