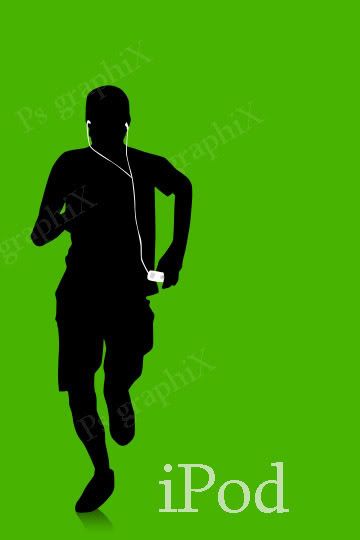 Photo from PS Graphix
Tonight was my "easy" 2 mile run at an 11:02 minute/mile pace. As usual, it had to be done on the treadmill since it's still snowing!
So, I got home from work, changed into running gear, strapped on my iPod, and headed down to the basement. I did a 4 and a half minute warm-up walk and then launched into running with the treadmill set at 5.4 miles per hour. After about .7 miles, I punched it up to 5.5 mph.
Tonight felt good! I felt as though I could have run at that speed for quite awhile. Perhaps I could have gone even faster.
I credit my iPod. I don't always run with it when I run on the treadmill, typically preferring to watch a DVD instead. But I've found that good music really helps when it comes to the 'mill. Tonight definitely proved that.
Here's what I listened to:
"Come What May" - Moulin Rouge soundtrack (warm-up walk)
"Animal" - Nickleback
"Easy Lover" - Phil Collins
"See You Again" - Miley Cyrus
"Misery Business" - Paramour
"Crush Crush Crush" - Paramour
"Shake It" - Metro Station
If only all my runs could be like tonight.
Stay tuned for Wednesday when I attempt intervals on the treadmill!