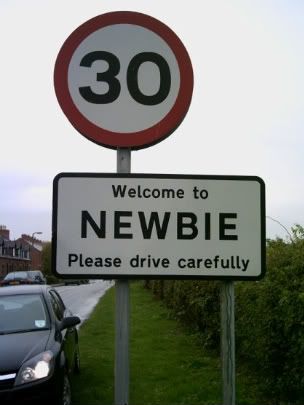 Last night was the weekly Monday night run with the running club. It was also the "run of the month". This month's run was sponsored by Asics. They raffled off two pairs of shoes (I didn't win) and provided pizza and chips with guacamole. After the run I went out to a bar with some of the club members where we ate the free popcorn and had some beers. Even the run itself was fun!
We had one new guy show up last night. The furthest he'd ever run before was 4 miles. Another woman showed up who I'd run with a few weeks back and for whom this was only her second time running with the group. The club president, who actually remembered that I'm "slow", asked me what pace I planned to run and paired me up with the two "newbies".
The three of us ran together, chatting, and I managed to keep us to the "between 9 and 10" pace I'd promised. We finished 5.4 miles at an average 9:26 minute/mile pace. This was my first time actually pacing anyone else so I was pretty proud of myself for A. doing what I promised, B. not walking at all, and C. being the welcoming group member I would have wanted on my first day.
Also, now that the sun sets before we're done running, I wore the headlamp Jason bought me over a year ago.
It's an LED light that clips on the bill of your hat or visor. The other runners were really impressed with it. They said they could see me coming from blocks away. It seems to work pretty well for seeing the ground in front of you when it's pitch black, but it can't compete with the occasional street lamp. Also, it doesn't help cars see you from the back. I'm thinking I should get some reflective wristbands or a strobe light that clips to my shirt or shorts.
Overall, it was a great run with good company. THIS is what a running group should be like. So, from here on out, I will call myself the keeper of the newbies and the pacer of the "slow". At least, when there are others that need me. Otherwise, I'll do my best to keep up with the pack. And bring my phone. And write down the course on a piece of paper in my pocket, just in case (and, yes, I did those last two things last night).
Also, I am taking a well-deserved rest day today. I ran almost 20 miles in three days. I think my legs need a break.
****************
Stats
Activity
Route:
--
Elev. Avg:
628 ft
Location:
Forest Park, IL
Elev. Gain:
+0 ft
Date:
09/21/09
Up/Downhill:
[+19/-19]
Time:
06:38 PM
Difficulty:
2.0 / 5.0
Weather:
A Few Clouds
67 F temp; 75% humidity
67 F heat index; winds Calm
Performance
Distance:
5.40 miles


Time:
0:50:58
Speed:
6.4 mph
Pace:
9' 26 /mi
Calories:
642
Map
Elevation (ft)
Pace (min/mile)
Splits
Mile
Pace (min/mile)
Speed (mph)
Elevation
Gain
actual
+/- avg
actual
+/- avg
1
9' 21
-0' 05
6.4
+0.0
-3 ft
2
9' 45

+0' 19

6.2

-0.2

-6 ft
3
9' 34

+0' 08

6.3

-0.1

+6 ft
4
9' 13

-0' 13

6.5

+0.1

+3 ft
5
9' 23
-0' 03
6.4
+0.0
0 ft
end
8' 58

-0' 28

6.7

+0.3

+3 ft
Versus average of 9' 26 min/mile