Just for fun, I thought I'd share what happened in the aftermath of losing my sunglasses at
the race
on Thursday evening. I have no idea what I did with them. In the chaos that was me trying to find our team tent and get situated, I either set them down somewhere, they fell off the top of my head, or I lost them when I was using the port-a-potty. Whatever happened to them, it's not nearly as fun of a story as when I lost my previous pair to a hungry Atlantic Ocean. Anyway, I had been hoping they would turn up at the bottom of my purse or at the bottom of the bag I packed all my gear into. They didn't. I was pretty bummed since it's a pain in the behind to find sunglasses that fit my face. Especially since right now the style seems to be the bigger the better.
So, Jason and I trotted off to Target on Saturday to check out their sunglasses selection. I was hoping to find something that looked nice enough for every day wear but could also double as "sporty" for when I'm running.
I present you with photographic evidence as to why I hate buying sunglasses. Please ignore my post-run ponytail. I didn't shower between running and running errands.
First up, we have the orange and purple pair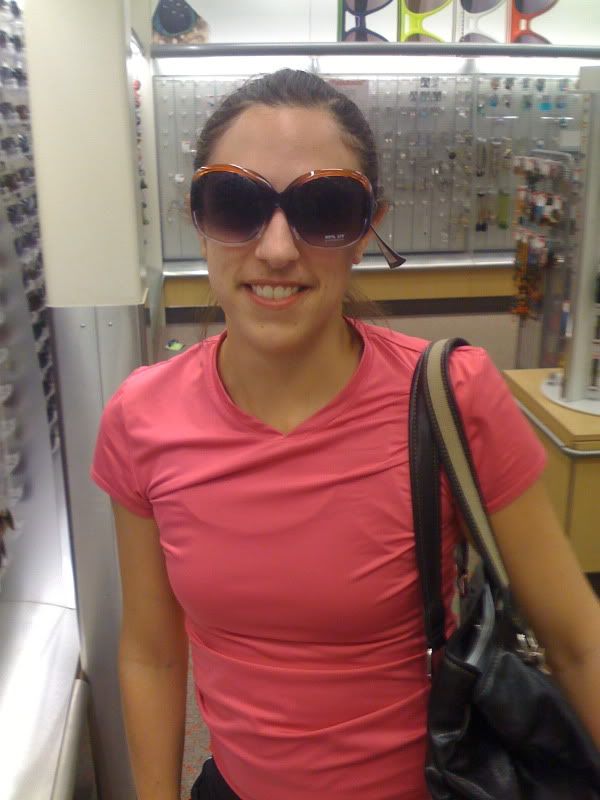 Next, I model the white and silver ones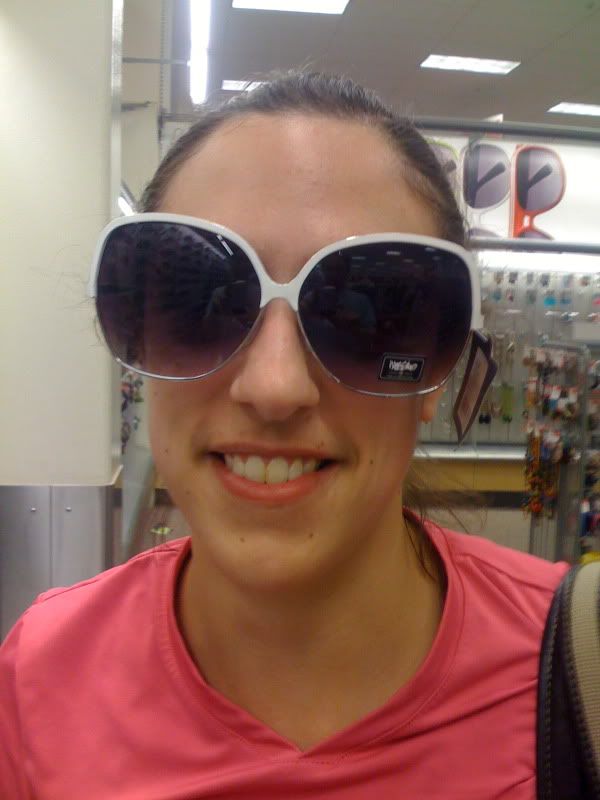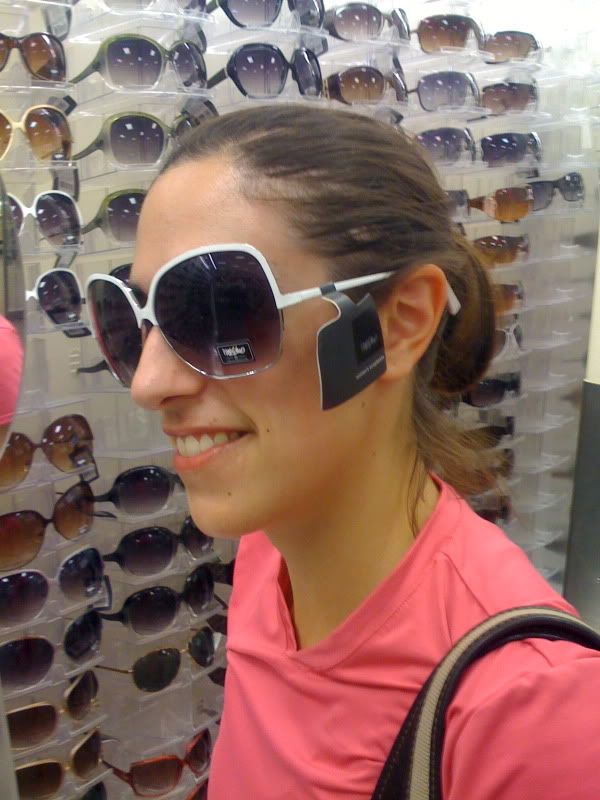 Finally, the ever so popular 80s rap star red sunglasses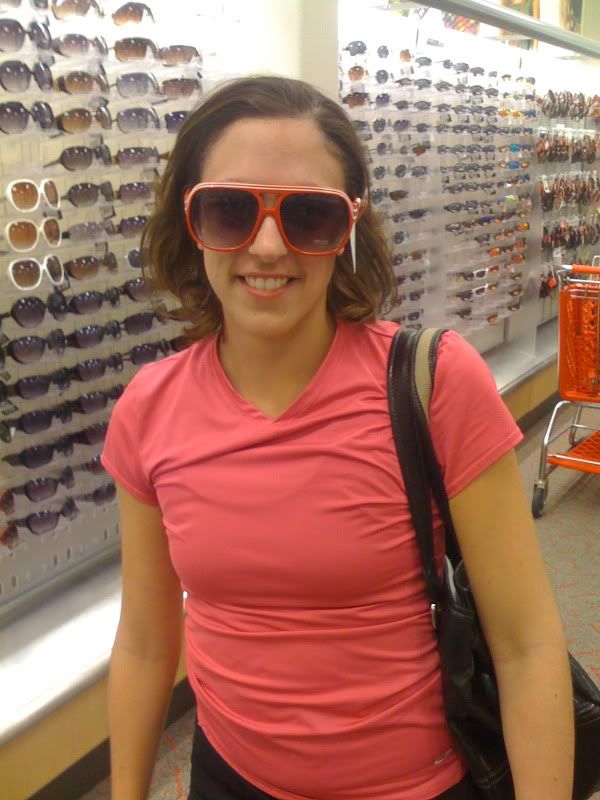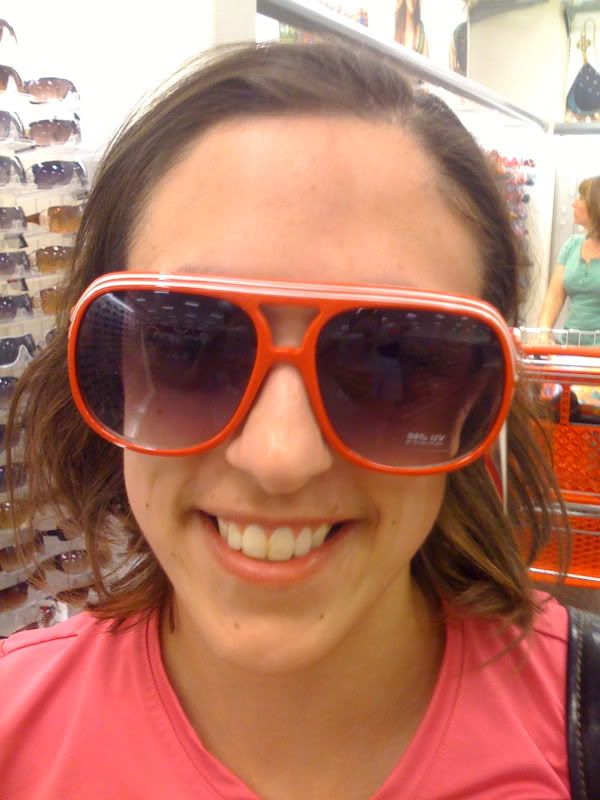 Hilarious, no?
Anyway, I tried on quite a few "normal" ones as well and finally settled on a nice polarized pair.
Thank goodness I had Jason with me to help me figure out which ones to buy. I just don't know how I would have ever decided otherwise!
Hopefully these will work for running, too. I should have taken a lap around the store with them on my face. Alas, I didn't. So, we'll find out if they'll work the next time I go for a sunny run.
P.S. Apologies to those who saw this post twice. I just felt it was too funny not to share with multiple crowds.