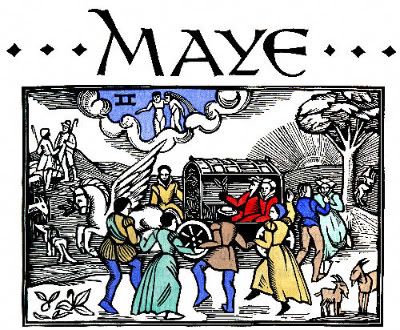 Source
My crazy May Days are over!
Three
Four races, surprise spectators, new PRs, vacations, friends, track, running group, ups, downs....totally crazy!
Some quick facts about May -
Number of races run: 4
Number of personal PRs: 3
Number of PRs I helped other people achieve: 2
Surprise race spectators: 2
Number of states run in: 3
Number of races run side-by-side with friends: 2
Number of miles: 68.36
May brought a lot of ups and downs in both running and in my life. It started out with the
Wisconsin Half Marathon
. Although the race didn't go as well as I would have liked, I still managed to shave 3 minutes off my previous personal half marathon best AND get one of the best surprises of my life when my parents showed up at the race to cheer.
Track workouts started up next and I discovered how much fun it can be to push yourself. Members of the track group were there for me when Trinka Deu was diagnosed with cancer and there for me when she passed away a few weeks later.
Thankfully I had a 10K race and a mini-vacation to distract me. Next up was helping my friend Rae run her first 10K in
Cleveland
. We had an amazing time, she got an automatic PR, and I got to share the joy of running.
Then it was time to plan for
Holly
's trip to Chicago and our 10 mile run. Before we ran together, though, I ran the
Chase Corporate Challenge
where I got my second PR. Then it was time for the
Soldier Field 10
. And although we ran it slow, it's still technically a PR since it's my first official 10 mile race.
Overall my crazy May Days turned out to be fabulous. I made it through without (major) injury, burn out or going insane. Now, if I can just get used to the heat and humidity I think I'm all set for marathon training! And a ton more races. I promise, I'll detail all that in an upcoming post. Stay tuned!