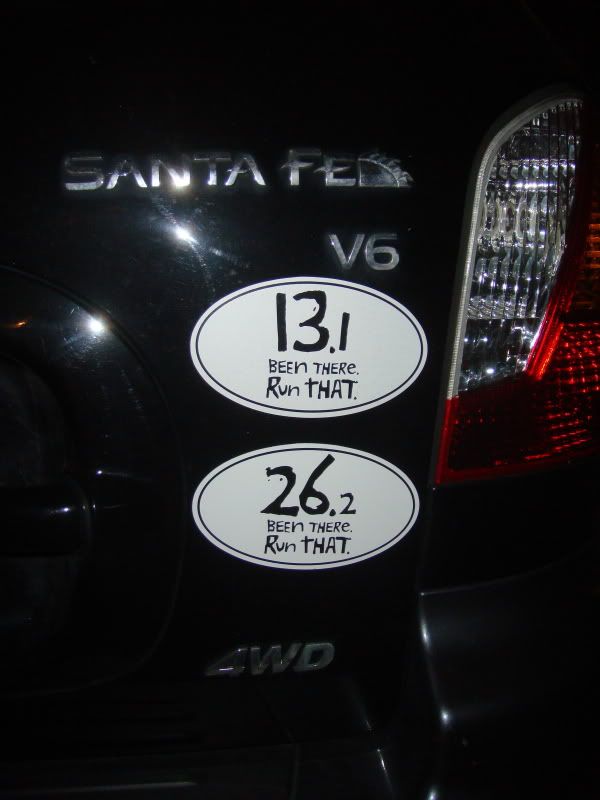 Well the first thing I did was run a bit on the track on Wednesday night. I didn't take my Garmin and I didn't count my laps but I'd guess that Maribeth and I ran for 30 minutes at an easy, conversational pace. Amazingly my knee felt just fine even without wearing my knee strap.
Of course, my knee hurt most of the day on Thursday but maybe I'm just not ready for dress shoes quite yet.
I think the first thing I'm going to do is make an actual doctor's appointment and get some feedback. I'm still not sure what kind of cardio I can do safely (and don't say swimming. Sorry, swimmers, but blech) and I'd like to get a medical professional's opinion on my knee. For whatever that's worth, anyway.
Then, if I can, I'll spend the rest of the running season doing some easy 5Ks and 10Ks. No worrying about breaking any PRs. Just running for fun. And working in some more cross training and strength training.
But next year? My goals are as follows:
1. Cash in my
CrossFit bootcamp Groupon
.
2. Do at least one duathlon (run-bike-run)
3. Break 2 hours in a half marathon
4. Run another marathon
There's a rumor that my running club is thinking about organizing a trip to Las Vegas to do the marathon there in December 2011. I'd be down for that.
In the mean time, I'll be enjoying the spoils of finishing my first marathon.

From my brother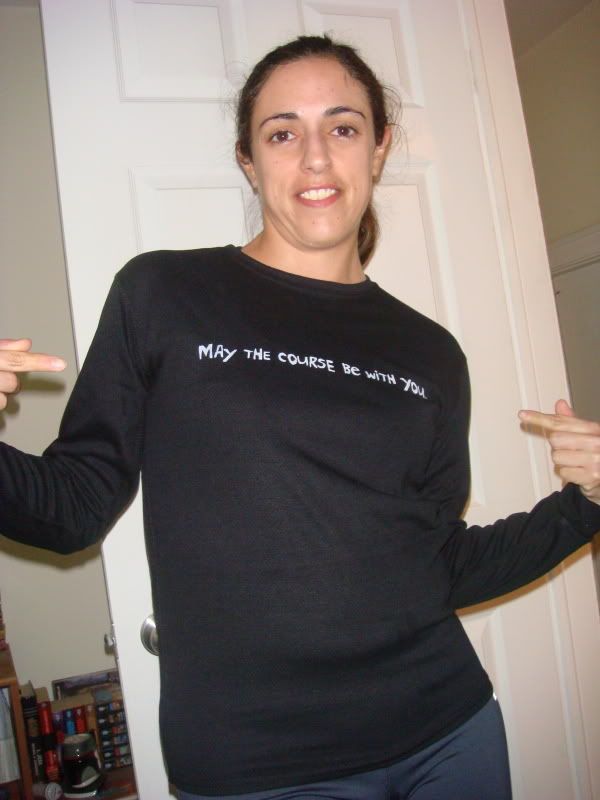 From Rae
Click photo to see larger



From my friend W
Click photo to see larger
P.S. You know those top 10 things I learned while running a marathon that I thought of while running and then promptly forgot? I remembered one. It's that the Mythbusters
were wrong
. Banana peels are very, very slippery. Especially when combined with heat, water, and Gatorade.